Northern Ireland ESA rate double that in Britain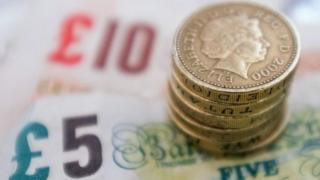 The percentage of people receiving Employment and Support Allowance (ESA) in Northern Ireland is almost twice that of Great Britain.
ESA is a benefit for people who are unable to work due to illness or disability.
The latest figures from the Department for Communities shows that 10.1% of the working age population in NI received the benefit in the year prior to June.
The equivalent rate in Great Britain was 5.6%.
The statistics released on Wednesday show that the number of people claiming ESA was 127,900.
However, the number of people actually receiving the benefit was 119,260 - an increase of 6,180 from June 2016.
In a statement to BBC News NI, the Department for Communities said: "The number of ESA recipients in NI... represents 10.1% of the working age population.
"The equivalent figures for GB show ... the number of ESA recipients in GB, 2,242,160, represents 5.6% of the working age population."
Job seekers
The latest figures also show that number of people claiming Job Seeker Allowance in Northern Ireland has fallen.
30,030 people were claiming the benefit in May 2017, down 5,530 a year earlier.