Nama: Third person arrested in investigation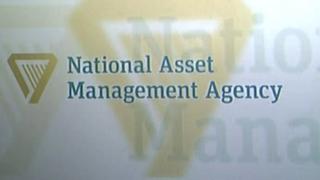 There has been a third arrest in relation to the investigation into the sale of the Northern Ireland Nama loan portfolio.
The National Crime Agency (NCA) said a 54-year-old man was arrested at Belfast International Airport last Thursday.
He was later released on police bail. Two other people had previously been arrested as part of an inquiry which began in July 2015.
It relates to the sale of property loans worth £1.2bn.
An NCA spokesperson said: "On 24 August 2017 officers from the National Crime Agency arrested a 54-year-old man at Belfast International Airport in connection with its on going Nama investigation.
"The man was later released on police bail.
"As the investigation is continuing we are unable to comment further."