Advance cash bid for storm-hit farmers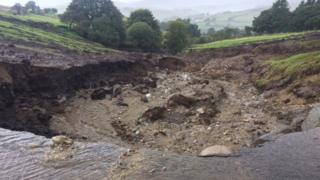 Farmers struggling to cope with losses from the recent storms could get a bigger slice of their annual subsidy cheque early this year.
Cash flow is a huge problem for hundreds of farms dealing with dead livestock and badly damaged land after last week's flash flooding.
Officials in the Department of Agriculture and the Environment are to ask the EU to authorise advance payments of 70% in October.
That is up from a promised 50%.
It needs EU approval.
It's in response to the hardship encountered by farmers in places like Plumbridge, Strabane and Derry.
In the Glenelly Valley near Plumbridge, huge amounts of debris and silt from landslips on the mountainside has been dumped on farms in the valley floor.
The bill to restore the land to agricultural use will be significant for each farm.
Those affected have been urged to submit an exemption form, meaning that damaged land continues to be eligible for subsidy payments.
The deadline for receipt of forms is 14 September.
Officials from DAERA are also running a series of advice clinics in the coming days in conjunction with the Ulster Farmers' Union.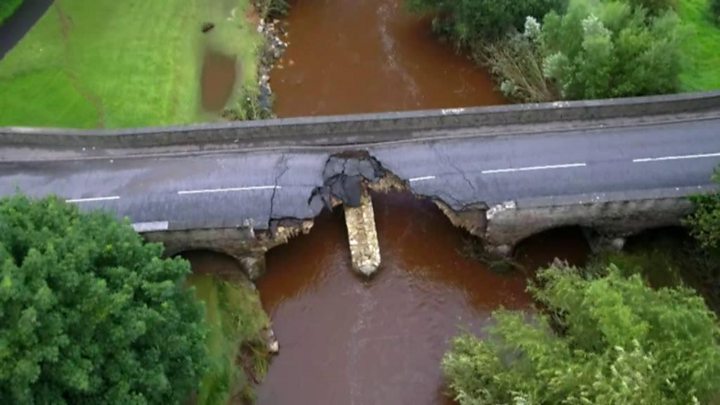 Union President Barclay Bell, who visited affected farms last week, said he had been "shocked and saddened" by the destruction he had seen.
He said affected businesses had a difficult road ahead of them.
Fields and sheds had been damaged, and livestock - as well as access roads and bridges - lost.
Mr Bell said much of the damage would not be covered by insurance.
He called for the extension of the Farming Recovery Fund that was made available to farmers in England after widespread flooding there in 2013-2014.
"Cash flow will be a critical issue for these businesses and we have already been talking to government officials and politicians at both local and EU levels about these options," he said.
All farmers - not just those affected by the flooding - will be eligible for increased advanced payments if they are approved.