'Viable device' found in north Belfast alert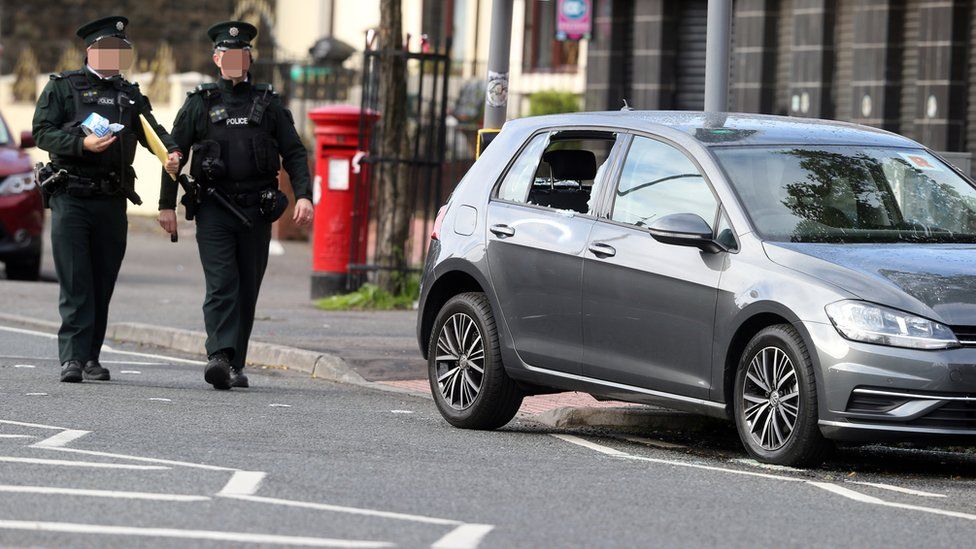 An explosive device has been found during a security alert in north Belfast that had led to homes being evacuated and motorway traffic delays.
The alert began on North Queen Street during the early hours of Tuesday and police and Army bomb disposal officers attended the scene.
A robot was deployed to investigate an object on the road and officers examined a grey car.
The vehicle had broken windows and had been daubed with white paint.
Police said a "viable device" was found and has been taken away for examination.
North Queen Street residents, living between the Brougham Street and Great George's Street junctions, were asked to leave their homes overnight.
The Westlink throughpass was reduced to one lane northbound between Clifton Street and York Street through Tuesday's morning rush-hour and the Clifton Street on-slip was closed.
The Westlink restrictions have since been lifted.
Earlier, resident Cynthia McCloskey said she was woken up by police knocking on doors and telling people they needed to leave the area.
"I was all night in Girdwood (community centre) with my grandchildren and I've not even been back to the house yet," she said.
"I'm very tired and stressed out - the kids couldn't get to school or work.
"It's just getting out of hand and it's a hard time for everybody," she added.