NI MPs appointed to influential Commons committees
By Stephen Walker
BBC News NI Political Correspondent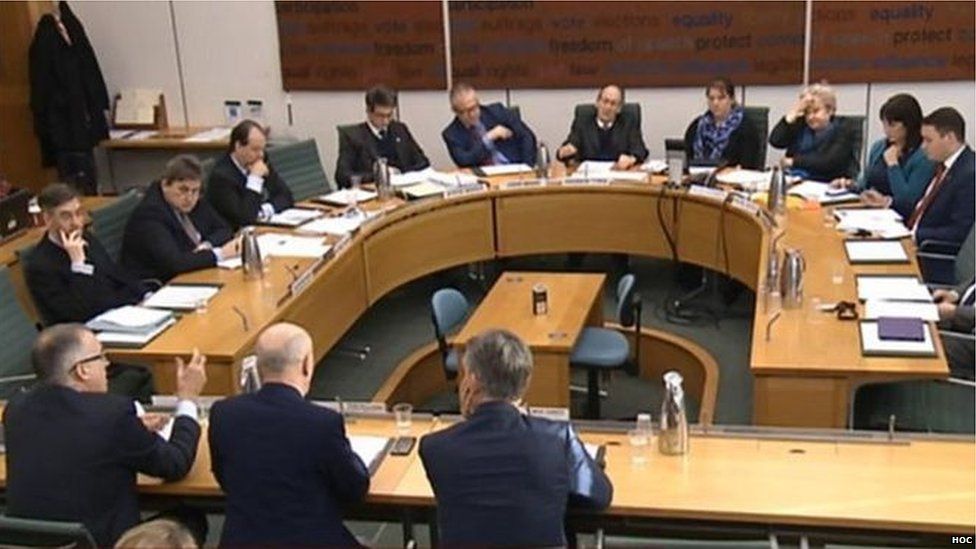 The membership of parliamentary select committees has been agreed at Westminster.
There are fresh roles for two newly-elected DUP MPs.
Emma Little Pengelly who won the South Belfast seat in the June General Election has been appointed to the International Trade Committee.
First-time MP Paul Girvan is to be a member of the Transport Select Committee.
Westminster committees consider policy issues, scrutinise the work and expenditure of the government, and examine proposals for new legislation.
A former MLA, Emma Little Pengelly beat veteran SDLP MP Dr Alasdair McDonnell in the recent Westminster poll.
Mr Girvan took the South Antrim seat off Ulster Unionist Danny Kinahan in the June election.
DUP MPs Jim Shannon, Ian Paisley and Gregory Campbell will sit on the Northern Ireland Affairs Committee, which has a new chairman, Dr Andrew Murrison.
No stranger to Northern Ireland matters, Dr Murrison, who is the Conservative MP for South West Wiltshire, is a former minister at the Northern Ireland Office, and he replaces the long-serving chairman, Laurence Robertson.
Lady Hermon Independent MP for North Down will also sit on the Northern Ireland Affairs Committee, along with Labour MPs Kate Hoey and Conor McGinn, who are both from Northern Ireland.
DUP MP for East Belfast Gavin Robinson will sit on the Defence Select Committee, and his parliamentary colleague David Simpson is to be a member of the Environment and Rural Affairs Committee.
The East Antrim MP, Sammy Wilson, who regularly speaks for the party at Westminster on EU matters will continue to sit on the Brexit committee.