Colwell inquest: Witness says police action 'justified'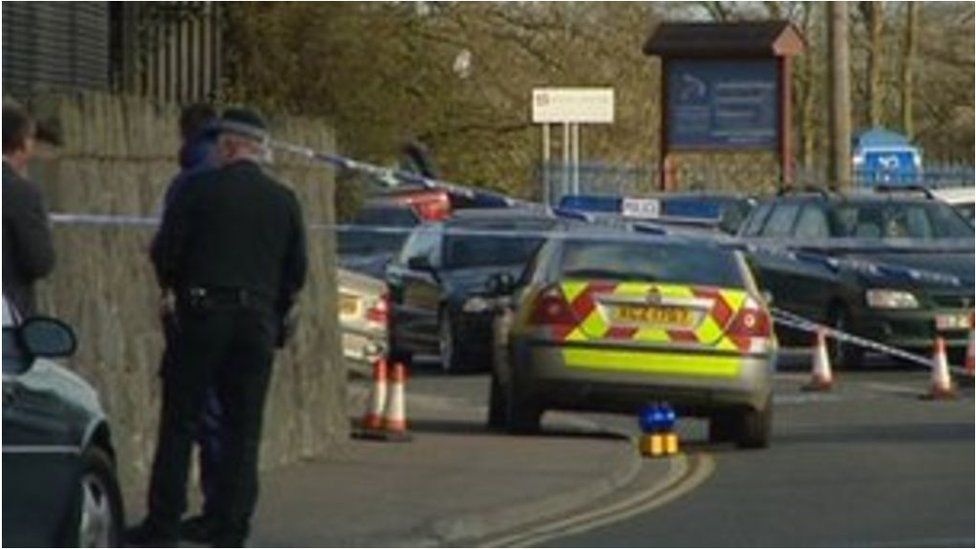 Steven Colwell, 23, was shot after he failed to stop in Ballynahinch on 16 April 2006. He had been driving a stolen car.
The witness, Joy Hall, was caught up in the event as she drove to church.
Mrs Hall said officers ran towards the stolen car holding weapons.
In a statement, she said she heard the officers clearly shouting for the occupants of the car to stop and get out of the vehicle.
She described seeing a "sea of angry faces" in the car shouting.
When asked if she thought the police action was justified, she said in her statement that she felt it was because the "manoeuvres of the stolen car were putting her and other people's lives at risk".
Mark Paul who was in the front passenger seat of the car Mr Colwell was shot in, told the inquest: "It seemed to me Steven was out on a mad rampage.
"It was as if he was on a suicide mission".
Mr Colwell's death was originally investigated by the Police Ombudsman, who found the actions of the officer who shot Mr Colwell were "critically flawed".
This finding was rejected by the Police Federation for Northern Ireland (PFNI).
The inquest is continuing.