Sandy Row bonfire: Damaged flats being repaired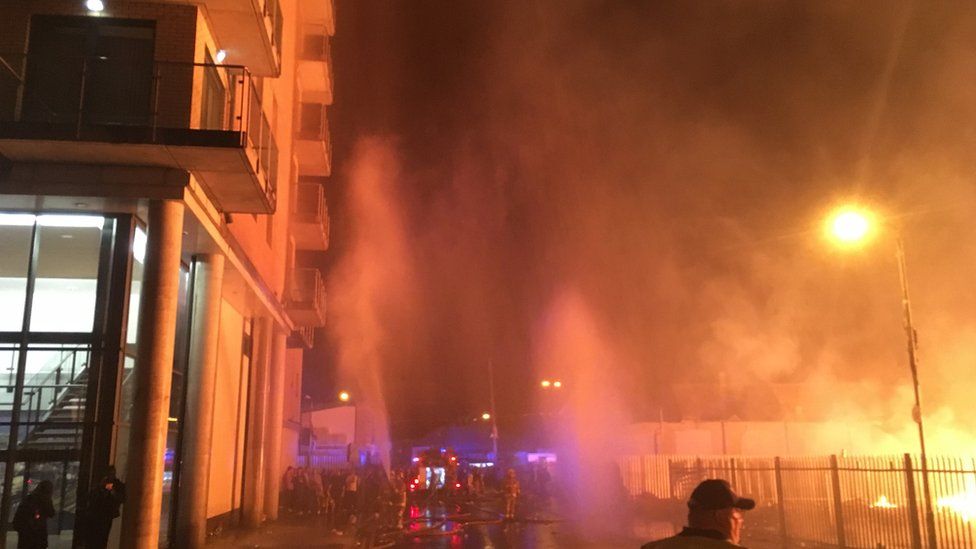 Repairs to a block of flats in Belfast that was damaged by an Eleventh night bonfire are under way, the BBC has learnt.
The bonfire in Sandy Row shattered windows and damaged the exterior of Victoria Place on Wellwood Street.
The firm that manages the building, MB Wilson, said repairs were about one-third complete.
It said the remaining flats would be repaired within 10 days.
MB Wilson added residents awaiting repairs were scheduling access with a glazing firm, Hunter Glazing, which needed to carry out repairs from inside each affected flat.
In the aftermath of the bonfire, it was unclear who would pay to repair the damage to the building.
Residents also held a public meeting expressing their concerns, and were given assurances that such damage would never be allowed to happen again.
The Housing Executive, which owns the land where the bonfire was built, said "further meetings" would take place to address residents' concerns.