NI unemployment rate lowest since 2008
By John Campbell
BBC News NI Economics & Business Editor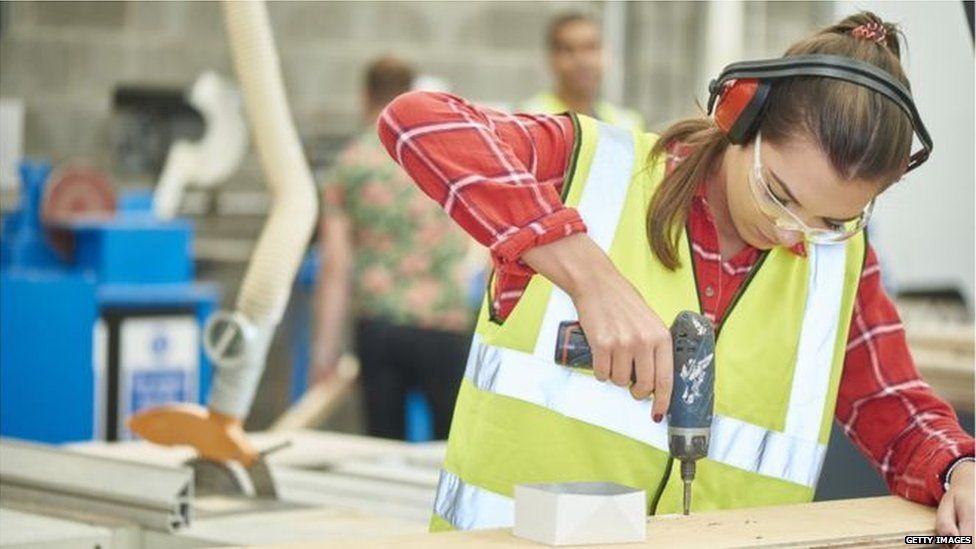 The latest figures for the NI job market present a mixed picture, showing a continued fall in unemployment but a rise in economic inactivity.
People who are not in work and not looking for work are classed as economically inactive.
The unemployment rate fell slightly to 5.3%, which is the lowest level since the middle of 2008.
The inactivity rate increased 0.6 percentage points over the quarter and 1.5 percentage points over the year.
The Northern Ireland inactivity rate of 27.8% is substantially higher than the UK rate of 21.2%.
Official figures for the UK as whole show that in the three months to July wages were 2.1% higher than a year earlier, little changed from previous months' growth rates.
With inflation hitting 2.9% in August, its joint highest in more than five years, wages are failing to keep up. In real terms, wages dropped by 0.4%.