Steven Colwell inquest witness says police had 'no call' to shoot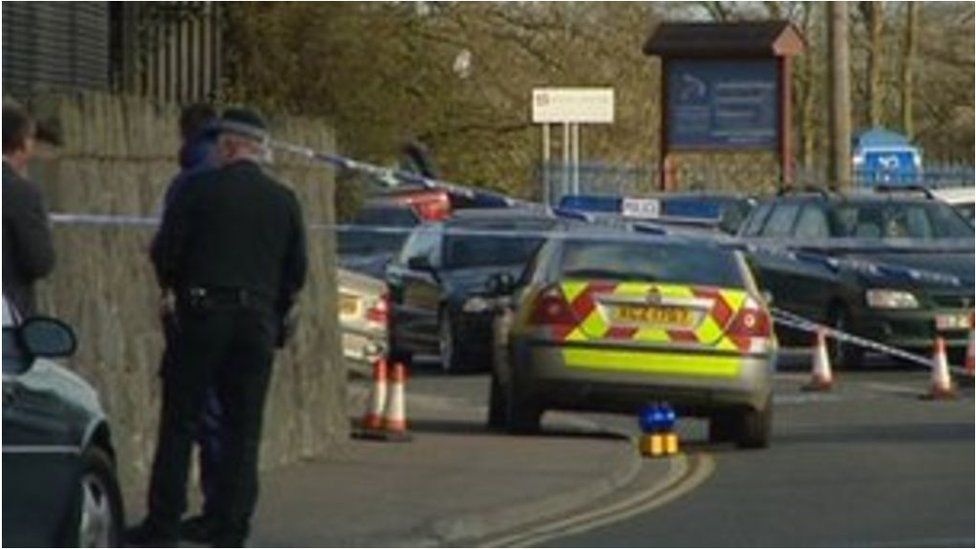 A passenger in a stolen car at the centre of a fatal police shooting in 2006 has told a court there was "no call" for the officer to open fire.
Mark Paul was giving evidence at the inquest into the death of 23-year-old Steven Colwell, the driver of the car.
He was shot dead in Ballynahinch, County Down, by a PSNI officer after he failed to stop at a vehicle checkpoint.
Six people were in the car at the time of the shooting which happened on Easter Sunday morning, 16 April 2006.
Mr Paul, who was a front seat passenger, told the inquest that while his memory of the events 11 years ago was poor, there was "no reason at all" for the police officer to open fire.
He denied that Mr Colwell drove the car at the policeman.
He said Mr Colwell revved the engine "gently" and then the shots rang out.
On the morning in question, Mr Paul admitted being intoxicated, following nights of drinking and drug taking.
Under cross-examination, Mr Paul said he could not remember giving an earlier interview to the Police Ombudsman's office in which he said: "Steven tried to drive round him and the officer fired."
A second witness, who was also a passenger in the stolen car, told the inquest he saw a police officer adopt a firing position at the front of the vehicle.
Gareth Strutt told the inquest the car they were travelling in tried to avoid the checkpoint, but became blocked in by another car.
He said four or five police officers then ran down the street towards their car, and one of them had drawn a handgun.
The court was told police shouted: "Put your hands up."
Mr Strutt said everyone in the car complied.
He described seeing a police officer in a white shirt adopt a firing position at the front of the car.
He then said he ducked down behind the seat as the first shot rang out.