Fr Paul Symonds: Ballymena priest stripped of OBE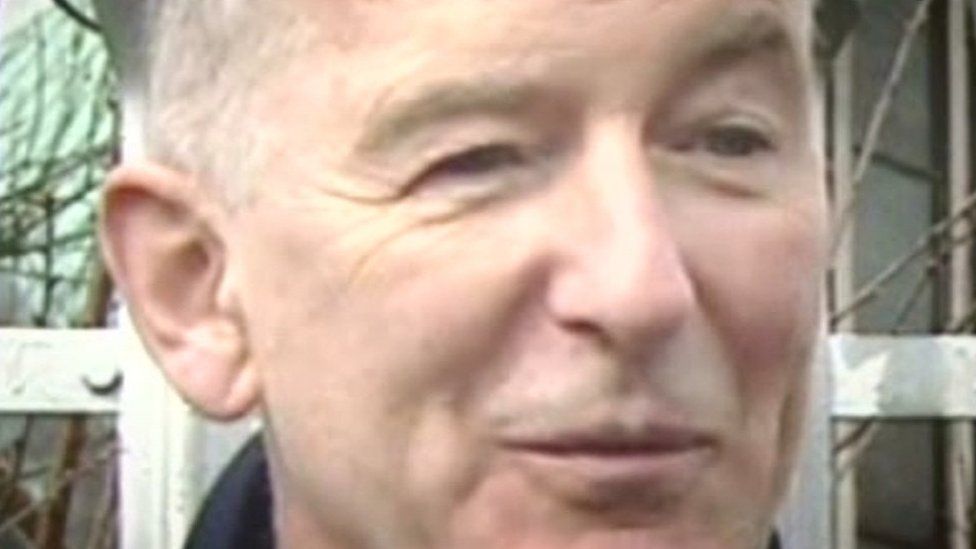 A priest who was investigated but never charged over concerns about the safeguarding of children has been stripped of his OBE award by the Queen.
Fr Paul Symonds was given the award in 2007 for his cross-community work in his Ballymena parish in County Antrim.
In 2009, he stepped aside from ministry to facilitate a police investigation into child safeguarding concerns.
No details of the nature of the safeguarding concerns were outlined.
The full title of the honour bestowed on Fr Symonds 10 years ago was Officer of the Most Excellent Order of the British Empire (OBE).
Royal honours are forfeited in circumstances where Buckingham Palace considers the system to have been brought into disrepute.
A recommendation is made by the Honours and Appointments Secretariat to the Forfeiture Committee. The decision must be approved by the Queen.
An official announcement from St James's Palace, published in last month's Gazette, stated that the Queen had directed Fr Symonds' OBE to be "cancelled and annulled and that his name shall be erased from the Register of the said Order".
In a statement to BBC News NI, the Diocese of Down and Connor said it "has been made aware" of the Queen's instructions, via the statement from St James's Palace issued on 15 August 2017.
It added that its policy and procedures "advise anyone who may have a concern of a safeguarding nature to contact the PSNI, Social Services, or the Diocesan Designated Safeguarding Officer".
Fr Symonds is originally from England, but was working as a priest in Ballymena when the police investigation began.
The BBC has asked him for a response to the annulment.