DUP-Tory cash needed now for broadband, say NI firms
By Julian O'Neill
BBC News NI Business Correspondent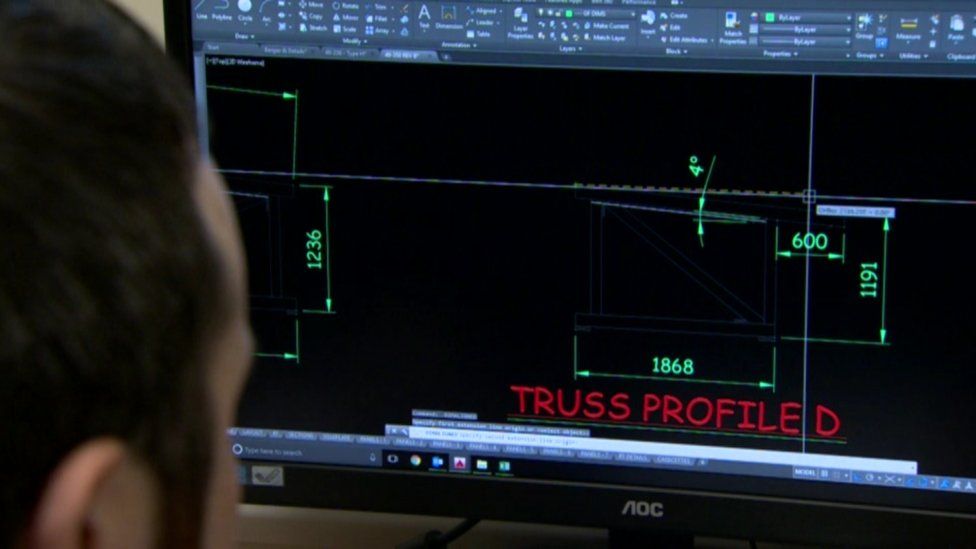 Out-of-town businesses are crying out for improved broadband services, a County Tyrone firm has said.
Just 52% of premises in rural parts of Northern Ireland have superfast connections, according to figures from communications regulator Ofcom.
The recent DUP-Conservative deal promised a £150m broadband investment.
Industry figures told BBC NI they "were taken aback" by the sum involved, believing it could deliver major improvements.
At the time, it was reported that the agreement would result in more than £1bn in extra government spending for Northern Ireland over the next two years.
Stormont's 'cold storage'
Leadon Timber Frame Limited, based near Cookstown, employs 24 people, making frames for houses and hotels.
It relies on broadband to send and receive large files containing architects' drawings and plans.
"Download speeds are not there at all," said Kieran Leadon.
"We are waiting on drawings coming in but the service is not providing. It is not good."
He added: "In fairness to the local council they are pushing hard to get this resolved.
"They have taken it to Stormont, but Stormont is in cold storage. That is having a knock-on effect on the business community."
According to Ofcom, £93m has been spent on broadband improvements in Northern Ireland in the last six years.
The DUP-Conservative package promises further investment.
Dominic Kearns, managing director of Belfast-based telecommunications firm B4B Group, which has been involved in the broadband roll-out, said the level of investment "could be transformative".
As well as improving rural coverage, the money should be used to improve capacity in urban areas, he said.
"If we do not develop that now, we are likely to lose tech companies, which will go elsewhere for capacity," he told BBC News NI.
In a statement, the Department for the Economy said no decisions had yet been taken on how the additional money would be used.
"The department recognises the importance of faster broadband for the development of the economy, and will continue to work with industry and local authorities to develop and deliver projects to improve broadband access in their areas," it said.