Marion Millican: laundrette murder trial begins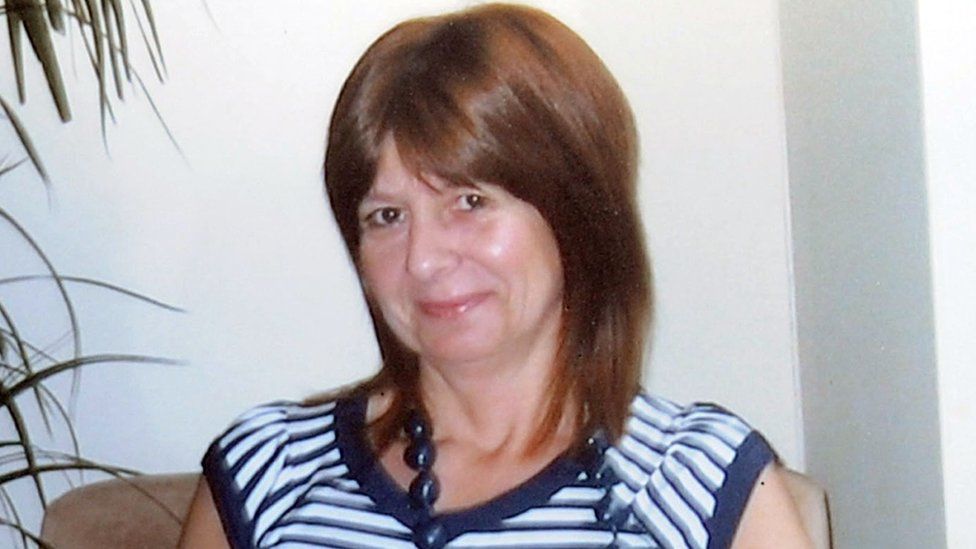 A County Londonderry man has pleaded not guilty to murdering a woman in a laundrette in Portstewart more than six years ago.
Marion Millican, a 51-year-old mother-of-four, was shot at the laundrette where she worked on 11 March, 2011.
The accused is Fred McClenaghan, from Broad Street in Magherafelt.
A barrister for the prosecution told the court that Mr McClenaghan had been in a relationship with Mrs Millican until a few months previously.
He said Mrs Millican had broken it off, something the accused had been unhappy about.
He told the court that Mr McClenaghan had gone to the laundrette in the Harbour Hill area of Portstewart at lunchtime and had ultimately fired a shotgun blast into her chest, after a struggle.
The barrister also said that one of Mrs Millican's work colleagues had managed to escape from the building after Mr McClenaghan had followed her into a room at the back with his shotgun.
Mrs Millican died as a result of her shotgun wound.
The court heard from the prosecution that Mr McClenaghan had later driven to see a friend in Kilrea, and had told her "I shot a girl in Portstewart."
He was subsequently arrested in Kilrea.
The prosecution barrister said Mr McClenaghan had refused to give any answers during police interviews, but had agreed to a statement from his lawyer stating that he had intended to kill only himself, and that the death of Mrs Millican was an accident.
The trial, at Belfast Crown Court, is expected to last for up to six weeks.