Steven Colwell inquest: Officer 'saved our lives'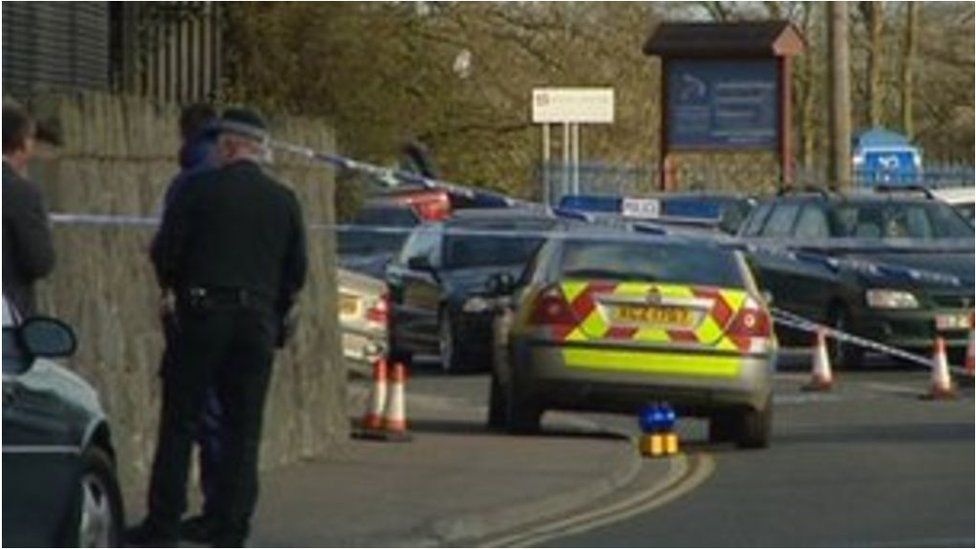 A witness to the fatal shooting of a man at a police vehicle checkpoint 11 years ago has said he believes the PSNI officer's actions saved his life.
Steven Colwell was behind the wheel of a stolen silver BMW when he was shot dead by police after he failed to stop at the checkpoint in Ballynahinch.
Six people were in the car on Easter Sunday morning, 16 April 2006.
"The officer who shot him saved our lives," said Andrew Kearney, giving evidence at an inquest into the death.
Mr Kearney's sister owned the car stolen by 23-year-old Mr Colwell and said he had gone out to look for the car with his wife and young child.
They spotted it "by pure luck", Mr Kearney said, near the County Down village of Clough; his wife called police on her mobile phone to alert them.
They then followed the stolen car towards Ballynahinch and were directly behind it when it attempted to evade the police checkpoint.
Despite having his wife and young child in the car, Mr Kearney used his own vehicle to block in the stolen car to prevent it fleeing from the police.
Mr Kearney said he could see the people inside the car pointing at him and he was frightened they would ram his car.
He said he heard one or two shots before the driver got out of the vehicle and collapsed on the ground.
He reiterated comments made in an earlier interview, when he said that he believed if the police officer had not taken the action he did, the driver of the BMW would have "done for us".
But when questioned, Mr Kearney said he was "shocked" when the shots rang out.
When asked about whether or not the car was moving immediately prior to the fatal shots being fired, he said the car was "stationary".