Lung cancer cases in NI 'increase by a third', says report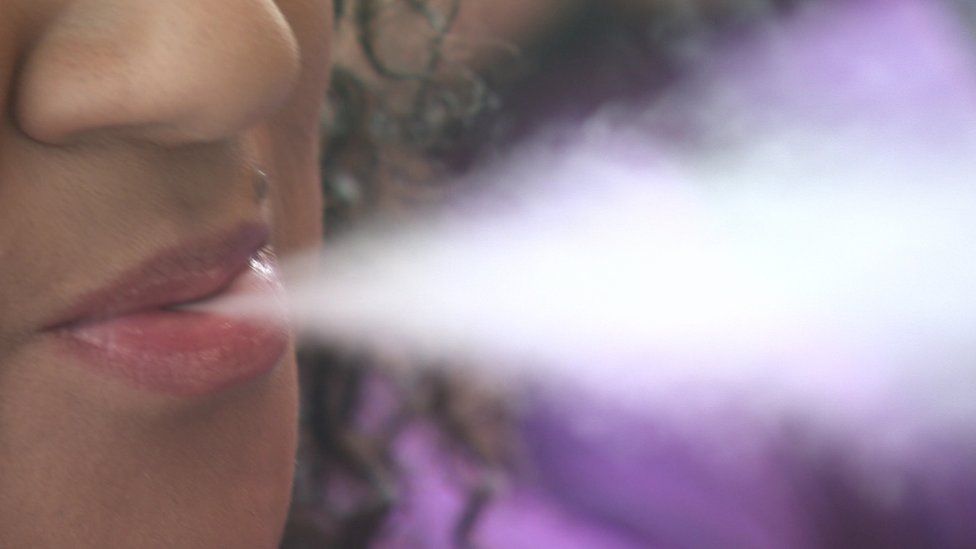 A report into lung cancer in Northern Ireland has revealed that the number of cases has increased by a third over an eight-year period.
The increase among women was more than four times (55%) the rise in men (12%) in the years from 2006 to 2014.
The report was produced by Queen's University in Belfast and the Northern Ireland Cancer Registry.
It confirms that lung cancer is the most common cause of cancer death, taking over from breast cancer.
That is partly due to more women than men taking up smoking.
Lung cancer sufferer Janice spoke to BBC Good Morning Ulster and said she mistook the symptoms as a sporting injury at first.
"I'd been having shoulder pain for four or five weeks but played a lot of tennis and put it down to that.
"When I was on holidays, a few days in, I coughed a little and saw in the mirror there was a small stain or blood.
"I'm not a smoker, and no-one in my family smoked".
Dr Anna Gavin, the director of the Northern Ireland Cancer Registry at Queen's University, said the increase can be partly attributed to people living longer.
"Lung cancer is a devastating disease with poor overall survival and the number of lung cancer cases continues to increase in Northern Ireland," Dr Gavin added.
"The increase in cases can be partly attributed to ageing populations.
"Twice as many men than women had lung cancer in 1996 but fast-forward 20 years and men and women are equally as likely to be diagnosed.
"This is due to more men giving up smoking while more women are taking up the habit."
Dr Gavin, the author of the report, said an early diagnosis can increase chances of survival.
Lung cancer symptoms include a persistent cough, a sudden change in a cough that has existed for a long time, unexplained weight-loss, breathlessness and chest pain.
'Excellent care expected'
Among the report's recommendations is increased investment in smoking cessation and awareness campaigns.
Heather Monteverde, from the charity Macmillan Cancer Support, said it is critical that people remember that behind the statistics are men and women.
"When we look at these numbers we have to remember each number represents a person and a family," she said.
"Not only do they need to expect excellent clinical care, they also need information, advice and support.
"Quite often that will be co-ordinated by a clinical nurse specialist, and at Macmillan we believe that all of these patients should have a clinical nurse specialist to provide that care."
When it comes to how well the health service is performing, the report found that while Northern Ireland fell below the national average in some areas, it scored above average in others, including CTs offered to patients.
Sally Convery, who won this year's cancer nurse of the year award in Northern Ireland for her work with lung cancer patients, welcomed the report.
"It is unfortunate to see an increase in the number of lung cancer patients in Northern Ireland," she said.
"While the prognosis for lung cancer is poor, we are confident that a newly-introduced self-management programme, with a focus on elements such as dietary advice and peer support, will improve outcomes."