Case to proceed against Ivor Bell over McConville murder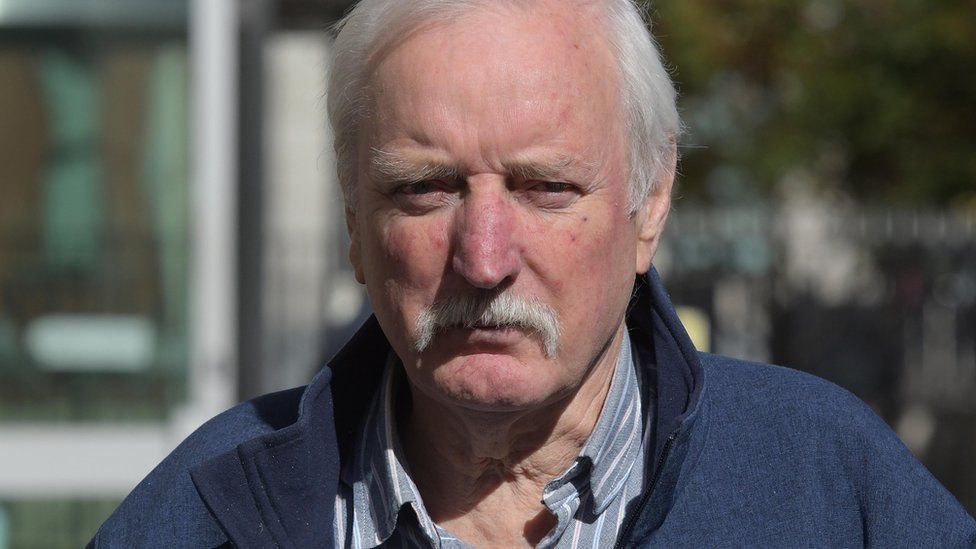 Prosecutors intend to proceed with legal action involving a veteran republican charged over the murder of Jean McConville more than 40 years ago.
In court on Friday, no view was aired by a barrister for the Crown on whether 80-year-old Ivor Bell's dementia diagnosis made him unfit for trial.
Mr Bell denies two counts of soliciting the murder of the mother-of-10.
His defence lawyer told the court that the decision to go ahead with legal proceedings was "oppressive".
The case is due back in court on 13 November.
The test for prosecution - which involves an assessment of the evidence against an accused - was met, the judge at Belfast Crown Court was told.
The prosecution said a review of the case carried out on the basis of significant submissions by the defence over the summer, and had indicated that they would proceed.
Counsel for Mr Bell, from Ramoan Gardens in west Belfast, said continuing with the case would be "likely to exacerbate" the accused's condition.
Desmond Hutton told the court: "We do feel that that is an oppressive position.
"In the circumstances we would seek to make an application to the court prior to any arraignment."
The IRA kidnapped Mrs McConville from her home in Divis flats in 1972.
She became known as one of the "disappeared".
These were people who were abducted, murdered and buried at secret locations by republicans during the Northern Ireland Troubles.
Mrs McConville's remains were found on Shelling Hill beach in County Louth by a member of the public in August 2003. Nobody has been convicted of her murder.
The case against Mr Bell is based on the content of tapes police secured from an oral history archive collated by Boston College in the United States.