Meningitis risk: Bereaved Omagh mum warns teenagers
By Jayne McCormack
Sunday News presenter, BBC Radio Ulster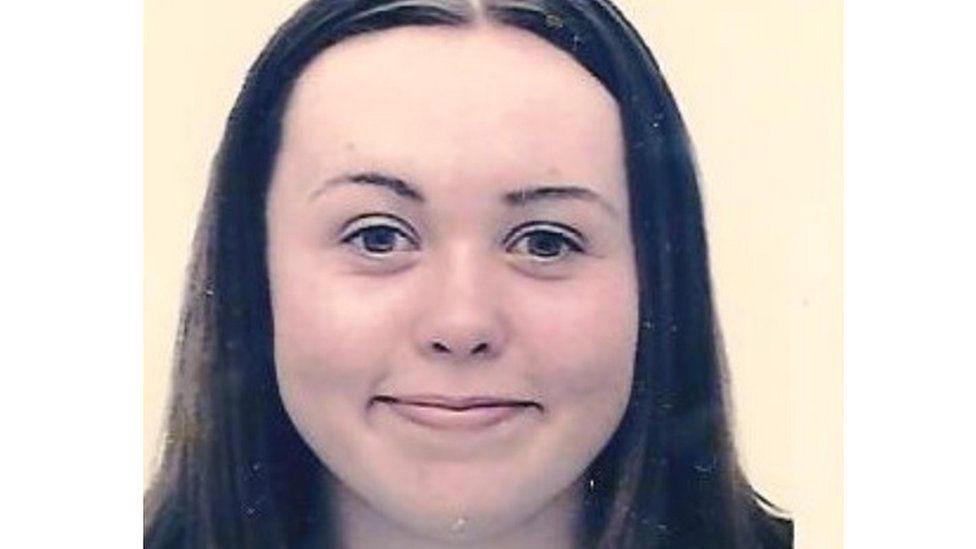 A woman whose teenage daughter died of meningitis has urged students starting university this autumn to ensure they are vaccinated against the disease.
Anne Cadden, who is originally from Omagh in County Tyrone, lost her daughter Helen in 2001.
The 18 year old had a fever and aching bones, and was diagnosed with flu. She died within the space of just 15 hours.
Describing her shock, Mrs Cadden said: "My first words were 'But she's been vaccinated'."
Helen was in her first year of study and had just returned to her living halls after Christmas.
One of the difficulties in diagnosing students with meningitis is that the symptoms often appear as flu-like, and patients tend to deteriorate very rapidly.
"The ambulance was called, but she stopped breathing and by the time it arrived, she was declared dead - she had been ill for less than 15 hours," she said.
"I knew nothing about what happened until the police came to the door later that day."
Fever, cold hands and feet
Refusing food and vomiting
Drowsy and floppy
Pale, blotchy skin
Rapid breathing
Stiff neck
Moaning cry
Mrs Cadden said she and the rest of Helen's family were utterly shocked that their daughter had died of meningitis B.
As a baby, Helen had been vaccinated for meningitis C, but unfortunately in 2001 there was no vaccine to protect against meningitis B.
"I didn't understand that there were other strains of meningitis," said Mrs Cadden, who now lives in England.
"It's very important that people still realise the disease can be fatal and they need to know the signs and symptoms."
The Men ACWY vaccine is offered free to all 17- and 18-year-olds and first-time university entrants under 25 because students are particularly at risk.
Living in close contact with other young people in university halls means students are far more likely to be infected if they are not protected by the vaccine.
Meningococcal bacteria are passed from person to person by coughing, sneezing and intimate kissing.
Tragically, a friend of Helen's died of meningitis just seven weeks after Helen passed away.
Mrs Cadden said he was suffering from similar symptoms and sought medical help, concerned it could be meningitis, but doctors failed to recognise that it was the fatal illness.
"To lose a child in this way is awful - I don't want any parent to have to go though it," said Mrs Cadden.
She is now retired but uses her spare time to campaign for meningitis charities and raise awareness, and said that helps her cope with the pain of losing her only daughter.
"It's been over 16 years now, and still every day that passes we miss her, but I thought one of the things I could do was help - and it does help me as well," she added.
"To be able to get involved is really good - hopefully all these messages will save people."
This interview will be broadcast in full on The Sunday News programme on BBC Radio Ulster at 13:00 BST. You can listen here.
Related Internet Links
The BBC is not responsible for the content of external sites.