Terry Bradley gallery 'delighted' stolen art is found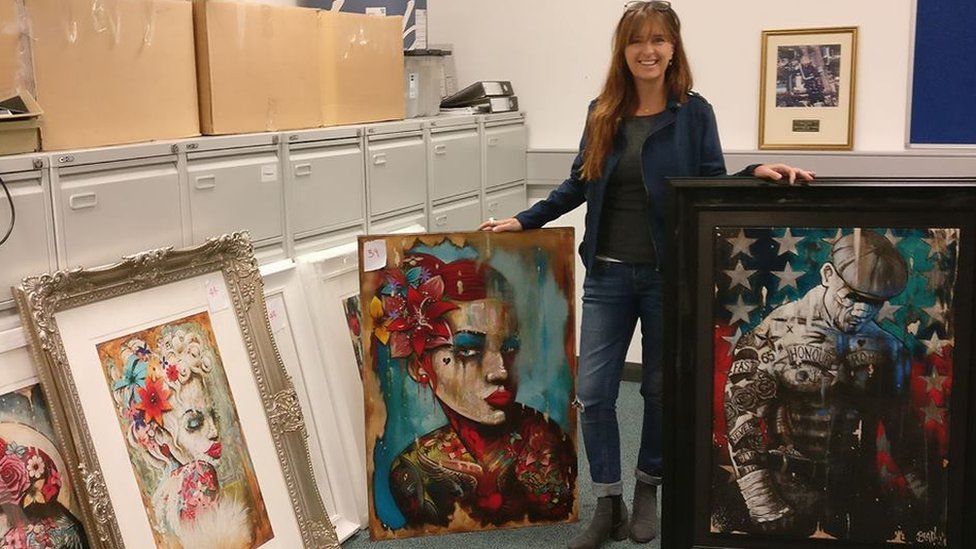 Artwork worth £15,000 stolen from a pop-up gallery of Belfast artist Terry Bradley has been recovered by police.
Terry Bradley Art posted on social media that it was "delighted" the pieces had been recovered.
"Oh Wow! So delighted to be collecting 7 of the pieces that were stolen in the robbery at Christmas! Huge thanks to the PSNI for all their help, hopefully the rest will turn up soon," said a Facebook post.
Among the paintings recovered was an original work worth about £9,000.
At the time of the robbery, Mr Bradley was said to be "devastated" by the thefts.
"Terry puts his heart and soul into his work," said Ashley Bradley, the artist's wife.
"They're a moment in time. The original pieces cannot be replaced."
The latest find marks the second time that stolen artwork by Mr Bradley has been recovered by police.
In 2014, two paintings, worth £6,000 each, were taken from a shop in south Belfast.