Homes evacuated as WW2 mine washes up on beach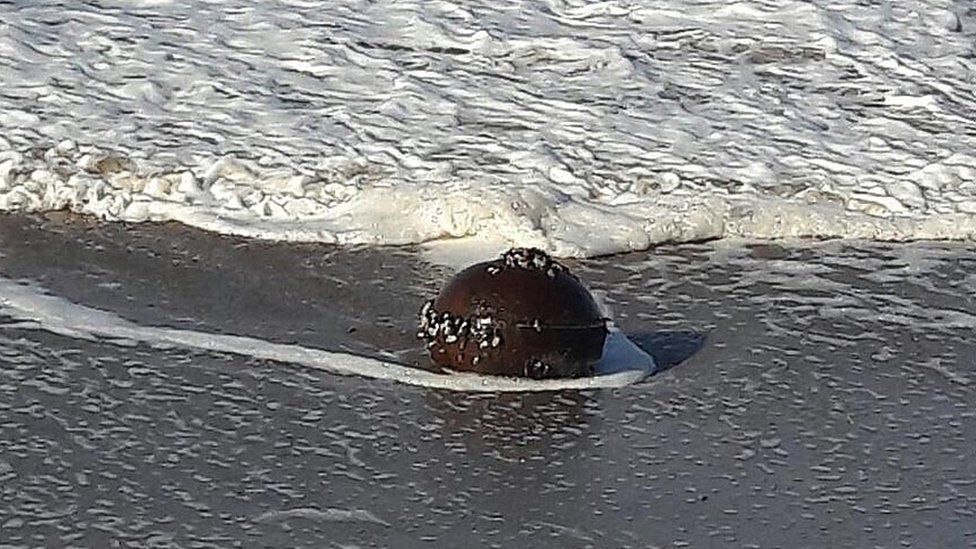 A World War Two mine has washed up on a beach in County Antrim.
It was discovered on the beach near Carrickmore Road in Ballycastle at about 16:00 BST on Friday.
A member of the public alerted police to the mine and a number of homes were evacuated.
Army bomb experts carried out a controlled explosion on the mine at low water on Friday evening.
A HM Coastguard spokeswoman said it is not unusual for World war Two ordnance to wash up on parts of the UK's coastline.