'Crude device' found in gas box at west Belfast house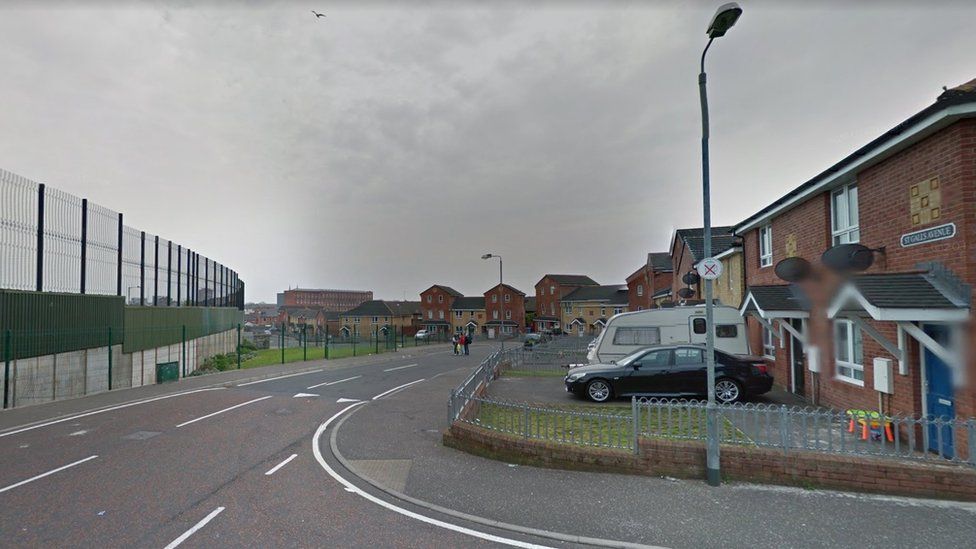 A "crude explosive device" which had been placed inside a gas box of a house in west Belfast partially detonated, police have said.
Officers were called to the house in St Gall's Avenue at about 20:40 BST on Friday, to investigate a report of a smell of petrol at the property.
When they arrived, they discovered the suspicious object in the gas box.
A local resident told BBC News NI he believed the device included two aerosol cans taped to the box.
He claimed a window of the house was smashed in a previous attack last week - it remains boarded up.
Army bomb disposal officers were called to examine the suspicious object on Friday night and they declared it to be a crude explosive device.
The remnants of the partially exploded device have been taken away for further examination.