Profits up at NI poultry producer Moy Park
By John Campbell
BBC News NI Economics & Business Editor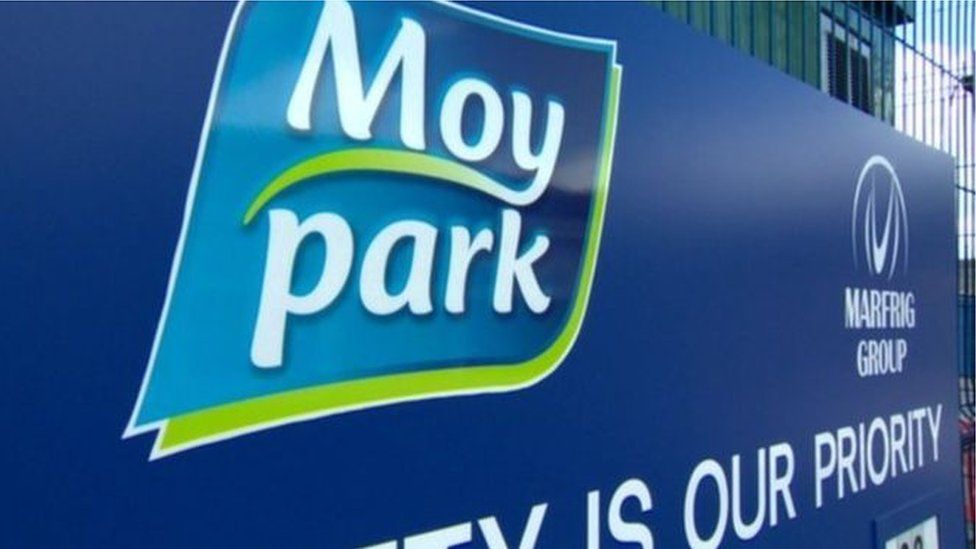 Moy Park, the Northern Ireland-based poultry producer, made a pre-tax profit of £41m in 2016 on a turnover of £1.4bn.
That compares to a profit of £9m in 2015 when the company had a number of one-off expenses.
The company said it had been "a strong performance in the face of challenging global market conditions."
Its previous owners, the Brazilian firm JBS, put the business up for sale in June as part of a wider plan to raise money.
Meanwhile another of Northern Ireland's major employers, Randox, has achieved an annual turnover of £100m for the first time.
The County Antrim healthcare diagnostics company also made a pre-tax profit of £12m, down from £18m in 2015.
The firm continued to spend heavily on research and development, with total R&D spending of almost £11m.
Randox is continuing to develop new research and manufacturing facilities at the former Massereene army base in Antrim.