Strule School Campus project delayed by a year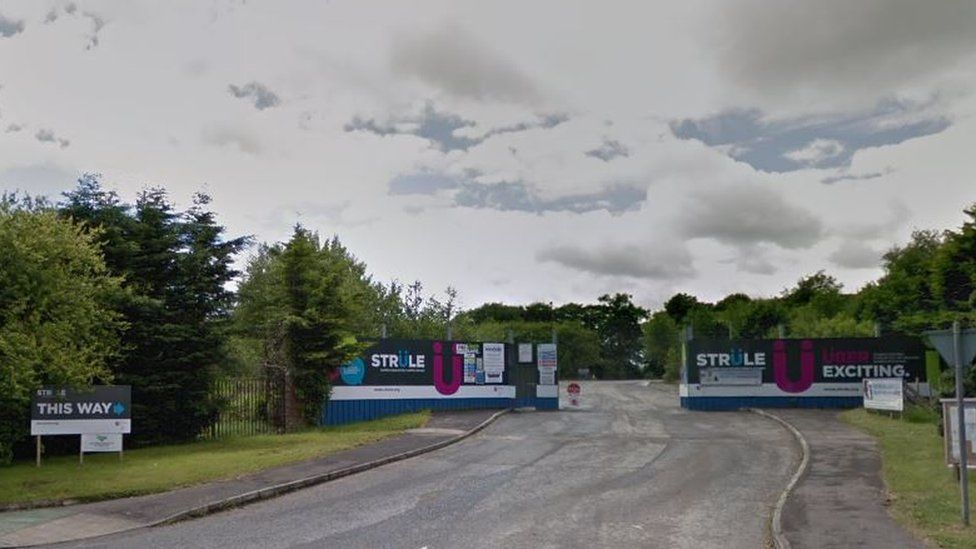 The opening of the biggest school building project in Northern Ireland has been delayed by a year until 2021, the BBC has learned.
The £140m project will eventually see six schools built on the site of the former Lisanelly army base in Omagh.
However, the Department of Education said "a number of important emergent issues" had led to a delay in the project.
One school is already operating on the Strule site.
Arvalee Special School and Resource Centre opened to pupils in September 2016.
The other five schools which plan to move onto the site are Loreto Grammar School, Omagh High School, Sacred Heart College, Omagh Academy and Christian Brothers Grammar School.
About 4,000 pupils will eventually go to school on the campus, which includes some shared areas, such as a school of performance, sports facilities and an ecology centre.
Plans for the development were originally submitted in 2010, and work began on clearing the site in 2013.
Construction of the five remaining schools had been due to begin before the end of 2017.
The BBC understands that issues regarding procurement are responsible for the delay.
In a statement, the department said that a significant amount of work had been carried out on two major procurements over the past nine months.
"The Department of Education was faced with a number of important, emergent issues and they have taken some time to resolve," they said.
"It is vitally important that the issues were resolved in the correct way.
"As a result the provisional completion date has been revised to 2021."