Colwell inquest: Officer 'in danger of being run over'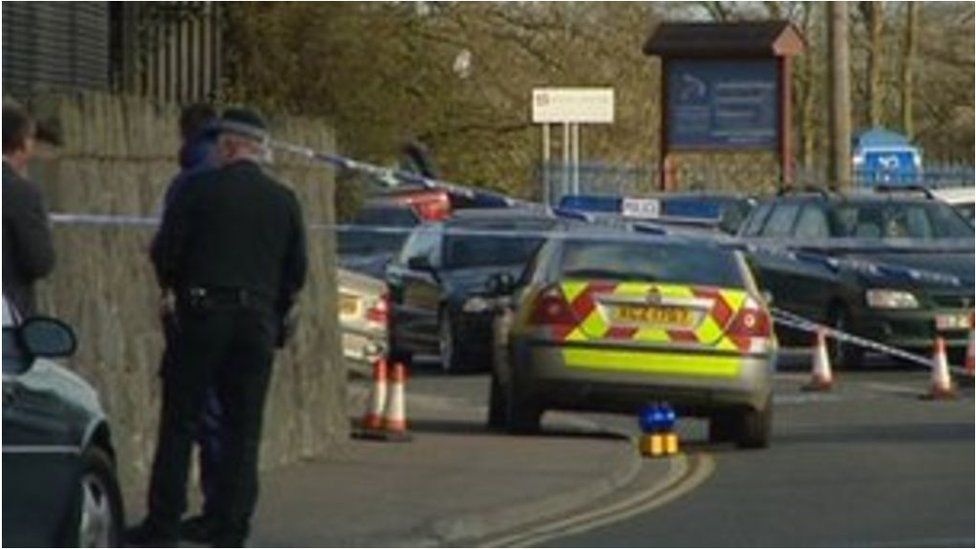 A witness has told an inquest into a fatal shooting by police she believed the officer who opened fire "was in danger of being run over".
Steven Colwell, 23, was shot dead on 16 April 2006 after he failed to stop at a vehicle checkpoint near Ballynahinch, County Down.
Six people were in the stolen silver BMW he was driving.
Isabel Richer was the back seat passenger of a car that was on the road at the time of the incident.
She said she saw the silver BMW veer across the road and heard a male shout "stop" three times.
Mrs Richer said she then saw two men get out of the BMW and heard two distinct shots.
She told the inquest that she felt the occupants of the car were not following commands from the police, and that the male officer standing in front of the BMW with a gun out was at risk "because the car just wanted to move".
Under cross-examination, Mrs Richer was asked if her recollection had been influenced by media coverage as her statement was not made until almost four weeks after the incident.
The witness said her recollection of events was what she saw on that day.
Her husband, Keith Richer, who was driving their vehicle, had stopped at the police checkpoint.
He said that he saw three police officers run towards the silver BMW after it drove across the lanes.
He recalled seeing an officer crouching in a firing position, pointing his gun at the windscreen of the car and shouting "get out" three times.
Mr Richer said the BMW then travelled out of sight, having reversed back from the officer.
He recalled hearing two shots before seeing the stolen car drive forward and come back into view.
Part of a transcript of an interview carried out by the police ombudsman investigators was read out in court.
Mr Richer had told them that in his opinion "the person driving the BMW was intent on avoiding the police checkpoint at all costs".
The inquest had previously heard from occupants of the stolen car who said there was "no reason at all" for the police officer to open fire.