Eamon Bradley: Terror accused 'denied going to Syria'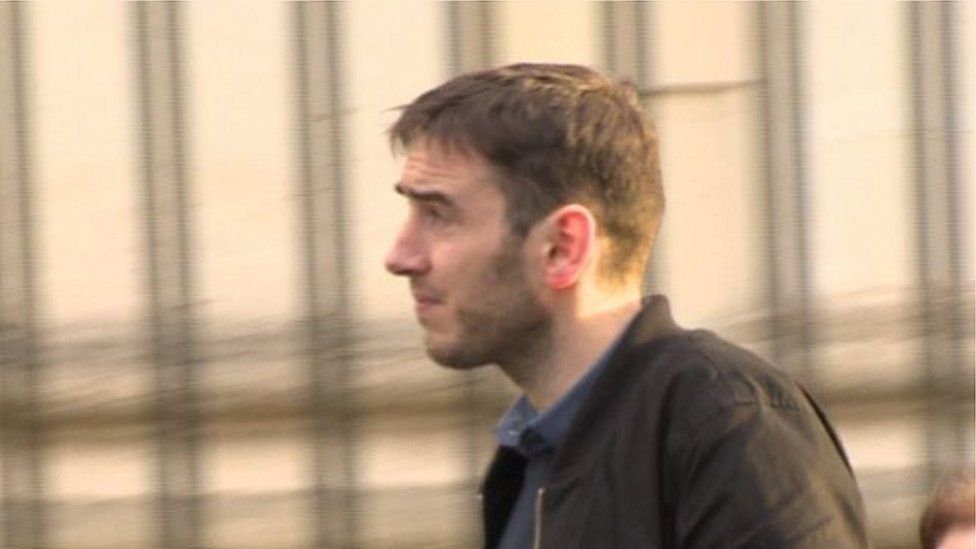 A County Londonderry man accused of terrorism offences in Syria allegedly told Secret Service officers that he never went there, a court has heard.
Eamon Bradley, 28, of Benview Estate in Coshquin, has denied three charges.
They include attending a training camp in Syria and receiving weapons training.
The court had previously heard that Mr Bradley admitted to police that he had gone to Syria aiming to help overthrow President Bashar al-Assad's regime
On Monday, the court heard from a detective that Mr Bradley was taken from his cell late at night for an interview with two men a defence lawyer described as "two English-speaking officers".
The detective was being cross-examined on police interviews carried out with Mr Bradley in November 2014.
Londonderry Crown Court, sitting in Omagh, heard that the interview between Mr Bradley and the two men lasted more than half an hour.
A defence lawyer asked the detective if he had been told whether those officers were MI5 or MI6.
The detective replied no.
The detective also said that he was offered neither notes nor a tape of the alleged interview.
The defence lawyer asked if this was because during that interview Mr Bradley had said he had not been to Syria.
"I don't know," said the detective said.
The trial will continue on Wednesday.