A6 upgrade: Environmentalist loses appeal against ruling
By Conor Macauley
BBC NI Agriculture & Environment Correspondent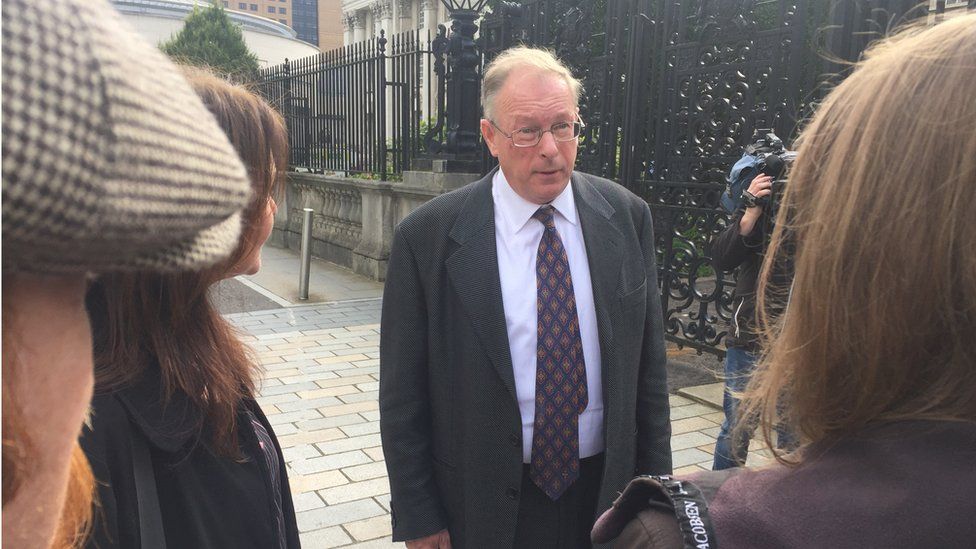 An environmentalist has lost his appeal over the route of a road scheme close to an internationally important bird sanctuary.
He claimed the Department for Infrastructure (DoI) had not carried out an appropriate assessment of the impact of the scheme.
But the department said its environmental data was "right up to date".
Mr Murphy said the road would fragment feeding grounds for protected Whooper swans.
But the judgement said the road would have "no direct impact" on the birds.
Mr Murphy had also claimed the decision to proceed was based on environmental surveys that were 10 years out of date.
But a barrister for the department said the survey work had been regularly updated over the years up to 2016, when the £160m road scheme was confirmed.
Mr Murphy had already lost his case in the High Court, when a judge ruled the department had acted rationally and lawfully.
On Tuesday, the Court of Appeal dismissed Mr Murphy's case, ruling that the proper assessments had been completed.
The proposed route of the new A6 skirts Lough Beg, an important bird habitat with EU protection.
That protection places responsibilities on the authorities to ensure any development will not adversely affect the site.
Mr Murphy said it was wrong that the department should be both the developer and the competent authority charged with ensuring that the development would not have an adverse impact.
Work to dual the A6 has begun on sections at either end of the contested section.
But work in the middle was delayed pending the outcome of the appeal.
A department spokesperson welcomed the judgement, saying it confirmed the department's "robust economic, engineering and environmental assessment procedures".
"As a result of the judgement the Department will commence construction of the Toome to Moyola River section of the scheme which had been delayed due to the legal challenge," said the spokesperson.
The department also confirmed that no work will begin in fields used by the swans for foraging until they have migrated away in March 2018.
Work will commence on an adjacent section of the route at Toome immediately, which is outside the foraging area.