Colwell inquest: Policeman 'told witness to be careful'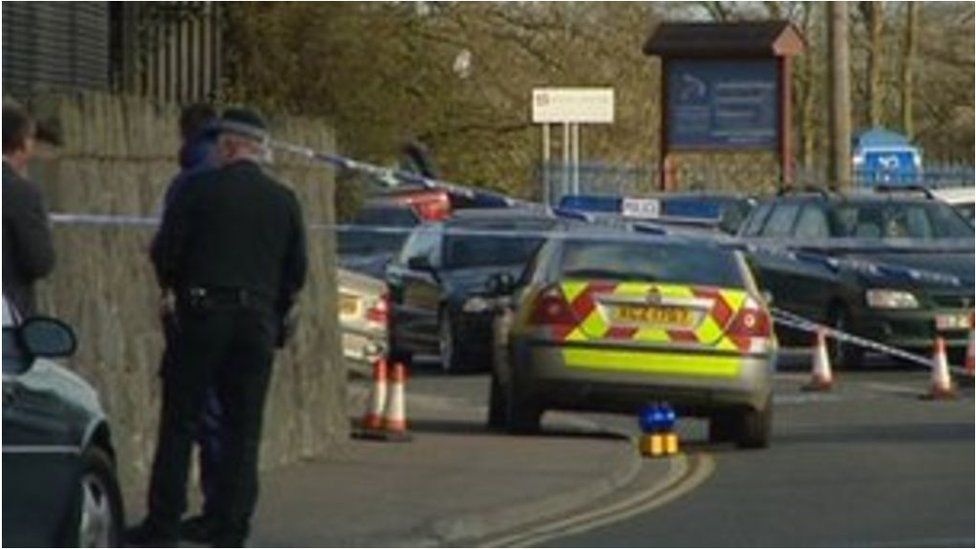 A witness has told an inquest that a policeman told him to be careful about what he told an ombudsman's investigator after a fatal shooting.
John Campbell was giving evidence at the inquest into the death of a man who was driving a stolen car 11 years ago.
Steven Colwell, 23, was shot dead by police on Easter Sunday 2006 after he failed to stop at a checkpoint in Ballynahinch, County Down.
Six people were in the stolen silver BMW he was driving.
The inquest heard that Mr Campbell's car was stopped in a row of traffic close to the scene of the shooting.
The hearing was told that the witness told a previous investigation into the shooting that he was approached by a police officer after he got out of his car to see what was happening.
He said the policeman spoke to him and, referring to the police ombudsman investigator, said: "Be careful what you say to him."
Mr Campbell told the inquest that he was confused by this because, at the time of the shooting, he did not understand the difference between police and police ombudsman investigators.
He said he thought they all worked for the police.
The witness, who was on his way to visit his son in Antrim police station at the time, agreed that his family always had "good dealings" with the police.
The Police Ombudsman's Office investigates complaints and looks at evidence to decide whether police officers have acted properly or not.
Tuesday's hearing also heard from another witness, also named John Campbell, who was at the scene of the shooting.
The coroner was told that the elderly witness wrote to a senior PSNI officer to commend the actions of the police officer who fired the fatal shot.
In the letter, Mr Campbell praised the officer's "remarkable calm".
In his testimony, the witness said he was referring "not so much to the shooting", as to what the police officer did to bring the situation to an end.
He told the coroner there was "no way it was coming to an end, the way it was going".