Jackson and Olding rape case prosecutors 'complying'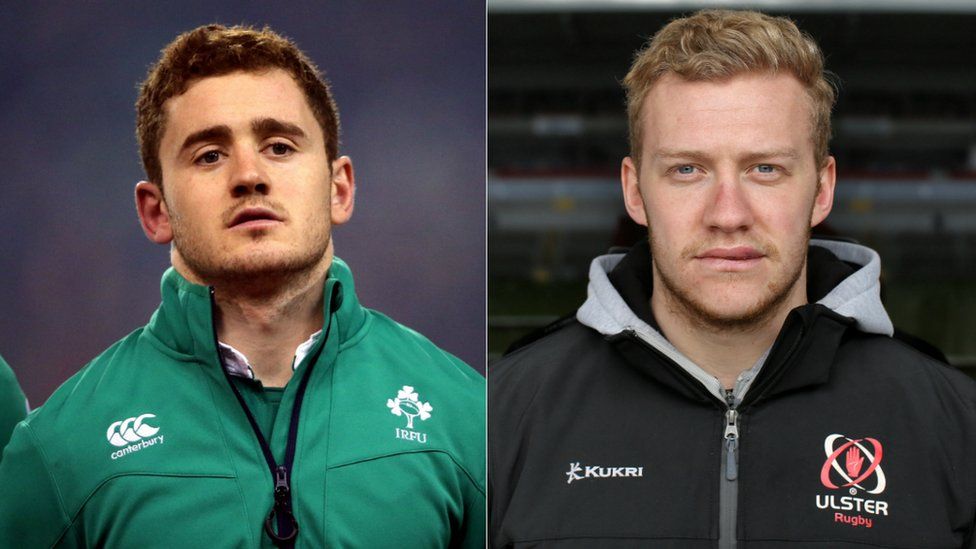 Prosecutors in the rape case against two Ireland rugby players have complied with all timetables for producing evidence, a state lawyer has said.
No material is known to be outstanding and prosecutors have rebutted earlier claims that documents had been delivered in a "piecemeal" fashion.
The offences are alleged to have been committed against the same woman in Belfast in June 2016.
Ulster pair Paddy Jackson and Stuart Olding deny all charges against them.
Fly-half Paddy Jackson has been capped by Ireland 25 times and centre Stuart Olding has played four times.
A Public Prosecution Service barrister said: "It was submitted that some papers have been served in a piecemeal fashion.
"The prosecution don't accept that.
"We would say that we have complied with the timetables that have been directed by the court in terms of the service of the papers."
Mr Olding, 24, of Ardenlee Street in Belfast, is charged with two counts of rape.
Twenty-five-year-old Mr Jackson, from Oakleigh Park in Belfast, is accused of one count of rape and one of sexual assault.
The Irish Rugby Football Union and Ulster Rugby have said both men will not play again until the court proceedings have ended.
Two other men have also been charged in connection with the case.
Blane McIlroy, 25, from Royal Lodge Road in Belfast, is charged with one count of exposure.
He has changed his legal team and his new lawyer received all documents on Monday, the court was told.
Rory Harrison, also 25, from Manse Road in Belfast, is charged with perverting the course of justice and withholding information.
They both deny the charges against them.
The case was adjourned until next month.