Troubles inquiries could take 20 years, says ombudsman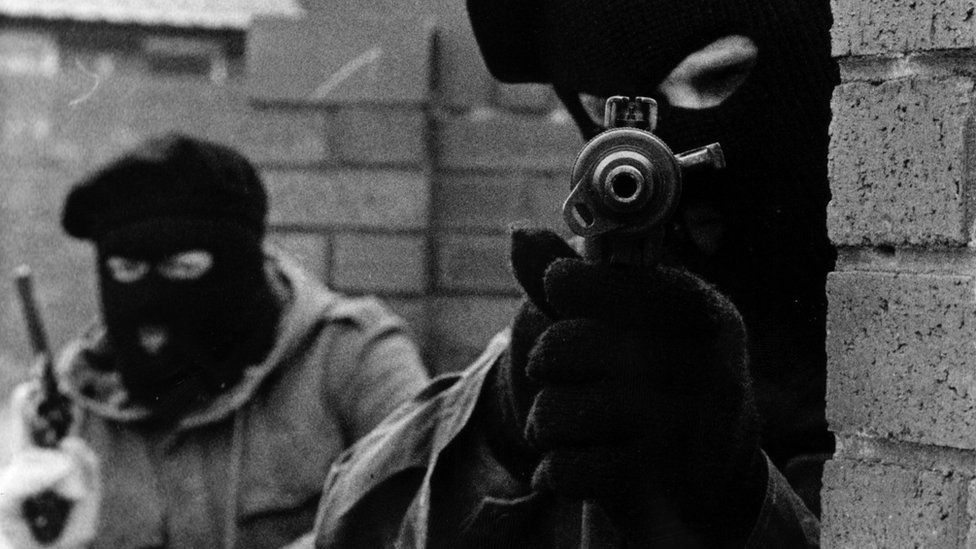 More than 100 families have received letters from Northern Ireland's police ombudsman, saying he cannot proceed with Troubles legacy complaints due to a squeeze on resources.
Dr Michael Maguire said some inquiries could take up to 20 years to complete.
It is "hugely disappointing to me", he said, that his office has been unable to provide victims' families with answers about their loved ones' cases.
And he warned that his office could be set to face further pressures.
Dr Maguire told the BBC's Spotlight programme: "I have had to be in the very unfortunate position of writing to 130 families this year to tell them that I can't give them a definitive date as to when we will finish their investigation into the death of their loved one."
It is "not acceptable", he said, that he must tell some families they now face a wait of up to two decades for a conclusion due to the nature and complexity of their complaint.
"It is a tragedy for those families that have been waiting many years for answers and I have not been able to get them," added Dr Maguire.
Investigations could be hampered further if funding pressures on his office continue, he claimed.
"My resources are likely to decrease further and that is going to put an even greater strain on our ability to undertake cases of this length," he said.
Northern Ireland Secretary James Brokenshire said earlier this year that mechanisms for dealing with the legacy of the Troubles are not working.
The set-up of a Historical Investigations Unit that will examine unsolved murders carried out during the Troubles was agreed in 2014 as part of the Stormont House Agreement.
It is understood that it will be 2019 at the earliest when it will be able to begin its work.
Dr Maguire said that "we need to stop pretending that what we have is working".
"It's a deceit, and it's a deceit which I think causes difficulties for families," he added.
"I think we need a proper, coherent and properly-funded approach to dealing with the past.
"In the absence of that, we are going to continue to stumble on doing what we do across the criminal justice system, and, in some cases, not doing it particularly well."