McClenaghan makes u-turn admission on laundrette murder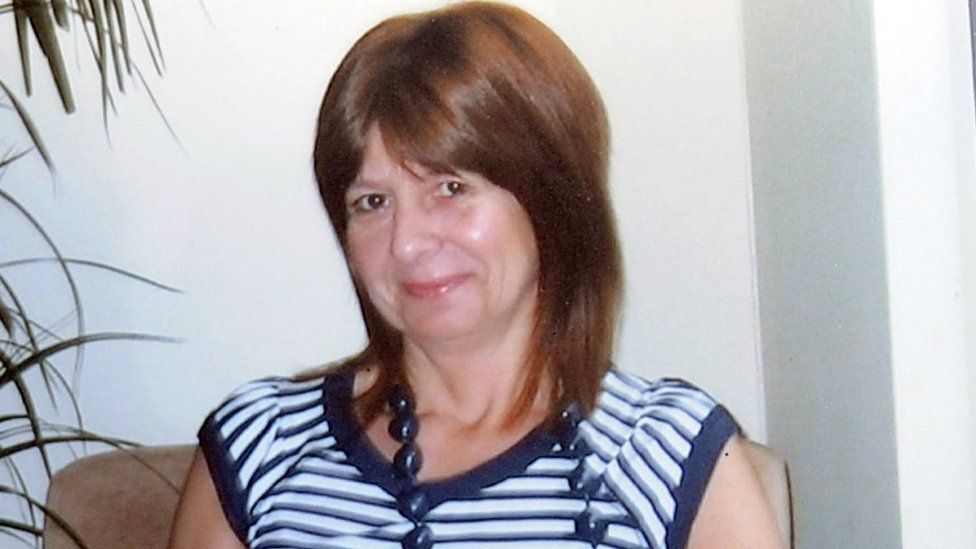 A man has admitted murdering his former lover in a shotgun attack at her County Londonderry workplace.
Marion Millican was 51 when she was shot in the chest at point-blank range by Fred McClenaghan in a Portstewart laundrette on 11 March 2011.
McClenaghan, 55, had faced two previous trials over the murder, but had only previously admitted to manslaughter.
He had claimed the killing was an accident arising from his own failed suicide attempt in front of her.
The judge at Belfast Crown Court told McClenaghan on Tuesday that he will be jailed for life.
Prosecutors have always said that what happened was not an accident, maintaining that the case was one "simply of murder".
They rejected his guilty plea to her unlawful killing, entered during his second trial.
The jury in that trial also rejected the manslaughter plea, and convicted him of murder, as the original jury had done.
The latest trial had been due to hear further evidence on Tuesday about the antique shotgun shooting of mother-of-four Mrs Millican, but a defence barrister applied for the murder charge to be put to McClenaghan again.
He said the case had been one of "great complexity", adding: "As a result of the time afforded to us I have been instructed by my client to have him rearraigned on the charge of murder."
McClenaghan, from Broad Street in Magherafelt in County Londonderry, said "guilty" when the charge was re-read to him.
From the court: Sara Girvin, BBC News NI north-east reporter
McClenaghan showed no emotion as he stood up in the dock and admitted Mrs Millican's murder.
He spoke only to quietly mutter the word "guilty".
Mrs Millican's daughter and husband, present at this appearance as they have been throughout McClenaghan's three trials, left shortly after he finally admitted killing their mother, their wife.
They declined to speak to the press.
His trials had heard that Mrs Millican had formed a relationship with McClenaghan the year after after splitting from her husband in September 2009.
Her relationship with McClenaghan had been peppered with "episodes of violence", the court had heard.
At the start of the latest trial last week, a prosecution barrister said McClenaghan became consumed by "a burning resentment" when the relationship ended.
A reconciliation between Mrs Millican and former husband, Kenneth, was "well advanced" at the time of the shooting.
The court had also heard that McClenaghan had told a psychiatric nurse he felt abandoned by his former partner.
He had also told a counsellor: "I am afraid of what I am capable of - my plan is to kill my girlfriend and myself."
On the day of the shooting, he went to the laundrette, armed with the antique gun, to confront Mrs Millican.
He grabbed her by the arm, telling her: "You are coming with me for a talk."
Fearing for her life, she refused, and McClenaghan fired a shot into the floor before Mrs Millican's colleague managed to escape.
Another shot moments later left Mrs Millican dying as she laid face down in a pool of blood.
After McClenaghan's admission on Tuesday, the judge told him: "The only sentence I can impose on you by law is life imprisonment."
A hearing to determine how long McClenaghan will spend in prison before he is considered for release will take place next month.
He has twice been convicted and jailed over the case, but both of those convictions were overturned on appeal.