Why is Bombardier and its C-Series important to NI?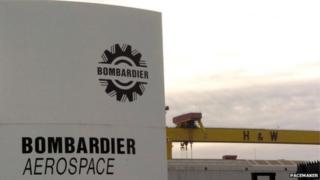 The C-Series passenger plane is a big part of Bombardier's operations in Belfast.
About a quarter of the workforce - 1,000 people - are involved with the aircraft. The vast majority are engaged in wing-making at a purpose-built factory at Queen's Island.
The £520m facility was opened by former Prime Minister David Cameron in 2013.
The factory and associated wing research projects have had grants and a loan totalling £134m.
The fortunes of the C-Series and, by extension, Bombardier itself are seen as being hugely important to the local economy.
The company is Northern Ireland's largest manufacturing employer, with 4,100 staff based in and around Belfast.
Their wages, according to accounts, put £158m into the economy annually.
But many other jobs are supported beyond the Bombardier factory gates.
About 15 engineering firms in Northern Ireland are major suppliers of parts for the C-Series.
Bombardier staff in Belfast are worried the company may look at its entire Northern Ireland operation if the C-Series project suffers a major setback.
They have already seen other work go to cheaper sister plants in the likes of Morocco.
In 2016, Bombardier won its biggest ever order to provide its C-Series passenger plane to Delta, a major US airline.
Threat to retaliate
Boeing has claimed Bombardier is selling the planes for less than they cost to build.
It said Bombardier can only afford to do that because of financial help that it has received from the Canadian and British governments.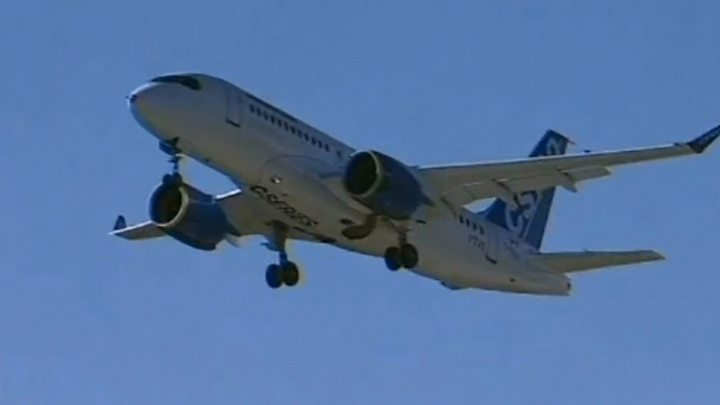 It wants the US government to hit Bombardier with punitive tariffs.
Last week, a UK government spokesman said: "Ministers across government have engaged swiftly and extensively with Boeing, Bombardier, the US and Canadian governments.
"Our priority is to encourage Boeing to drop its case and seek a negotiated settlement with Bombardier."
Canada has threatened to retaliate by cancelling an order with Boeing for 18 Super Hornet fighter jets.
Mr Trudeau recently raised the case in a phone call with the governor of Missouri, the US state that is home to many jobs manufacturing the fighter jets.
Last week, it emerged that Theresa May had spoken to US President Donald Trump about the case.