Bombardier-Boeing row: Coveney warns on peace process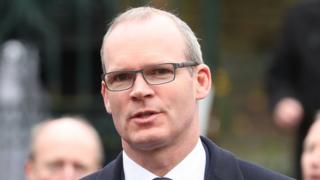 The Irish foreign minister has raised concerns with the US Commerce Secretary over the potential impact the Bombardier-Boeing trade dispute could have on Northern Ireland.
Simon Coveney met with Wilbur Ross in the US on Wednesday afternoon.
He told Mr Ross that the security of the economy in Northern Ireland is essential to the peace process.
Last week, the US Department of Commerce proposed a 220% import tax on Bombardier's C-Series jets.
The move came after a complaint by rival plane-maker, Boeing.
Speaking following the meeting, Mr Coveney said he informed Mr Ross that if the preliminary findings against Bombardier were to be repeated in a final ruling the implications for those employed by the company in Belfast "would be very serious" and the impact on the Northern Ireland economy "would be pronounced".
"While I appreciate that this is a commercial dispute on which the US authorities must adjudicate, it is nevertheless important that, as a co-guarantor of the Good Friday Agreement, the Irish Government's concerns on the potential fall-out are conveyed at the highest level," Mr Coveney added.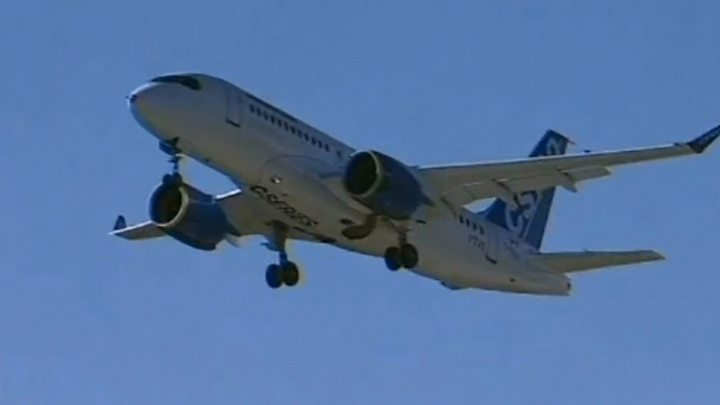 The Canadian aerospace firm employs more than 4,000 workers across four sites in Northern Ireland.
Components of the C-Series jet are manufactured at a purpose-built factory in east Belfast and many other local firms are involved in the supply chain.
The punitive tax would significantly raise the price of the jet in the US market, and threaten the future of the product.
Boeing took the case after accusing Bombardier of anti-competitive practices.
It claimed its rival was selling the C-Series jets below cost price after taking state subsidies from the Canadian and British governments.
When the preliminary tax ruling was made last week, US Commerce Secretary Wilbur said: "The subsidisation of goods by foreign governments is something that the Trump Administration takes very seriously."
Meanwhile, an Irish business organisation has urged the European Union to intervene in the Bombardier dispute.
The Irish Small and Medium Enterprise (ISME) Association called on the EU to protect the Belfast jobs by "aggressively" opposing US protectionism.
"ISME recognises that there might be a temptation to let the British stew in their own juices for a while as the Brexit train wreck slowly piles up," it said.
"It would be folly for the EU to give in to that temptation."
The US trade commission is due to rule on the Department of Commerce's 220% tax proposal next year, but ISME said the EU should not wait for the final decision.
Its chief executive, Neil McDonnell, said the EU "should signal right now that it will unconditionally, unequivocally and aggressively oppose protectionist measures by the US with tariffs of like effect".