Diageo to redevelop Guinness brewery site in Dublin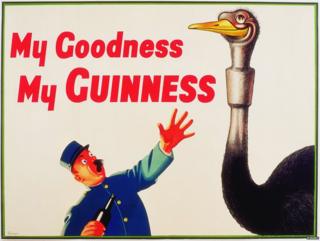 Drinks company Diageo is planning a redevelopment at the site of its Guinness brewery in Dublin.
The St James's Gate complex stretches across 50 acres, not all of which is needed for production of Guinness.
Diageo said that after "significant" investment since 2011, it can now brew more beer in less space.
That has freed almost 13 acres, which it intends to redevelop with homes, offices and other commercial space.
A feasibility study submitted to Dublin City Council suggested the site could deliver 500 homes, 63,000 sq m of office space, 5,000 sq m of retail units and 22,000 sq m for hotel and leisure.
The company is looking for a development partner but said it plans to retain ownership of a number of key buildings, the gate itself and Arthur Guinness's residence.
Diageo's Oliver Loomes said the company was committed to a long-term sustainable future at St James's Gate.
The business group Dublin Chamber has welcomed the plans.
CEO Mary Rose Burke said: "The St James's Gate site is one of the most iconic pieces of land in the city. It is fantastic to see that part of the site is being re-imagined for a new era."