Bombardier: Government 'should follow Canada'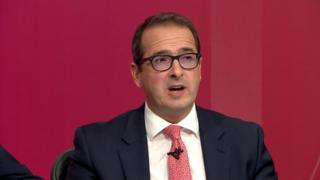 The shadow secretary of state has said the British government should follow the Canadian example in an ongoing dispute about Bombardier.
On Wednesday, Justin Trudeau told President Trump that the 300% import tax placed on the Canadian firms C-Series by the US would block it doing military deals with US rival Boeing.
Bombardier employs 4,000 people in NI.
The government has said it will continue to "strongly defend our interests in support of Bombardier".
Bombardier is one of Northern Ireland's biggest private sector employers.
The row threatens jobs at the firms Belfast plant where the C-Series jet, including the wings, are made.
Labour MP Owen Smith said the British government should "pull out every stop".
He made the comments during the BBC's Question Time programme on Thursday.
He said: "What we have is a lot of rhetoric from the government, but what are they doing to really hold Boeing's feet to the fire?
"We are a huge customer for them, we should be doing what Trudeau has done," he added.
"This is Goliath trying to squash David. We really need our government to do more - they really need to stand up.
"America is being put first by Donald Trump, we need to put Belfast first".
The DUP's Simon Hamilton refuted Mr Smiths claims that the government was not doing enough to resolve the issue, but added that action needed to be taken if the dispute could not be resolved.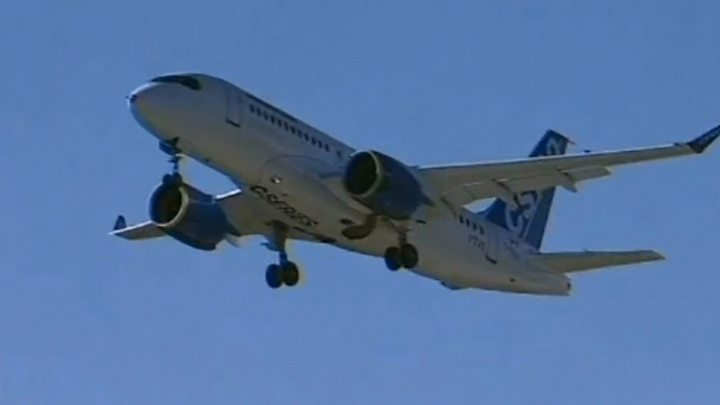 "If resolution cannot be found to this issue, to the C-Series, not only the C-Series, but to ensure Bombardier can stay in Belfast - then the government needs to make it clear that there will be consequences," he said.
The large tariff was imposed after US firm Boeing alleged that Bombardier is trying to sell its C-Series jets below cost price in the US, after taking state subsidies from the UK and Canadian governments.