Airbnb providers cash in on tourist boom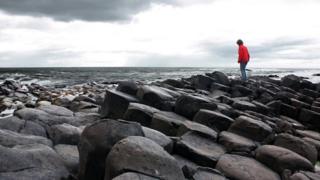 An upswing in Northern Ireland tourism has created a new breed of accommodation providers, cashing in on a visitor boom fuelled by a weak pound.
While new hotels are built in Belfast to meet demand, music teacher Susan Hall is one of scores of converts to the online letting service, Airbnb.
She rents out a room in her house near Portadown for £35 a night and is surprised to the extent to which she is sharing in Northern Ireland's tourism growth.
"I have had people from all over the world, from America to Australia," said Ms Hall.
"Mostly they are here just to explore Northern Ireland.
"Almost everyone who has stayed has been going on to the Giant's Causeway and they stop here for one or two nights."
New figures from the Northern Ireland Statistical Research Agency (NISRA) reveal visitor numbers have jumped by 8% to 4.8m in the 12 months since the EU referendum last June.
Sterling has reduced in value since the vote, giving many visitors to Northern Ireland greater spending power.
The increase in visitors is most pronounced in numbers coming from the Republic of Ireland.
Tourism NI chief executive John McGrillen said 2017 was "on course for our busiest year ever," with the sector on target to generate £1bn annually by the end of the decade.
Recently, Airbnb said Northern Ireland was its "fastest-growing" UK visitor destination.
Some 132,000 people used the website to book accommodation in Northern Ireland in the year to July, according to the company.