Department set to decide on new minibus driving curbs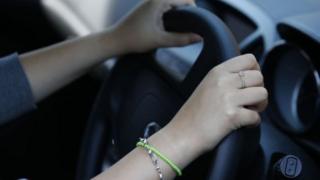 The Department for Infrastructure (DfI) is to decide this month if new restrictions on who can drive a minibus will come into force.
Any change will affect community transport drivers who use a car driving licence when driving a minibus.
It could mean they would need a full minibus driver's licence and Certificate of Professional Competence (DCPC) to continue driving one.
The DfI plans to "clarify the legal position at the end of the month".
It previously said that the new interpretation of existing law would not come into effect until at least 1 January 2018.
It also said that approval by an incoming minister would be required.
Due to the ongoing failure to form an executive at Stormont, there is no infrastructure minister at present.
A consultation on the minibus driving requirements is currently being carried out.
That points out that the change is likely to affect schools, health trusts, sports clubs and other community organisations.
However, the BBC understands that the DfI's permanent secretary Peter May is considering whether to act.
Concern
The consultation stated that the department's previous interpretation of the law was "not sustainable".
"Under existing legislation those driving a minibus for hire or reward would require a full minibus driving licence and DCPC," it states.
"While this primarily impacts on paid drivers, some 'volunteer' drivers will also be affected as anyone who drives as a consequence of their employment or accepts a payment from passengers should also hold a full minibus licence and DCPC."
Some principals have previously warned the change would have "huge implications" for schools.
They have expressed concern that they would have to pay thousands of pounds to train teachers to obtain the driver CPC qualification.
A spokesperson for DfI told the BBC that it was working with those most likely to be affected by the changes.
"Since the consultation exercise was issued the department has been working with those likely to be impacted to ensure they meet the requirements of the current legislation," said the spokesperson.
"However, the department has since received a legal challenge against the current arrangements and plans to clarify the legal position at the end of the month.
"The department is now engaging widely with those affected and with other interested organisations including the Equality Commission, about the delivery of key services."