IRSP on list to judge university research
By Robbie Meredith
BBC News NI Education Correspondent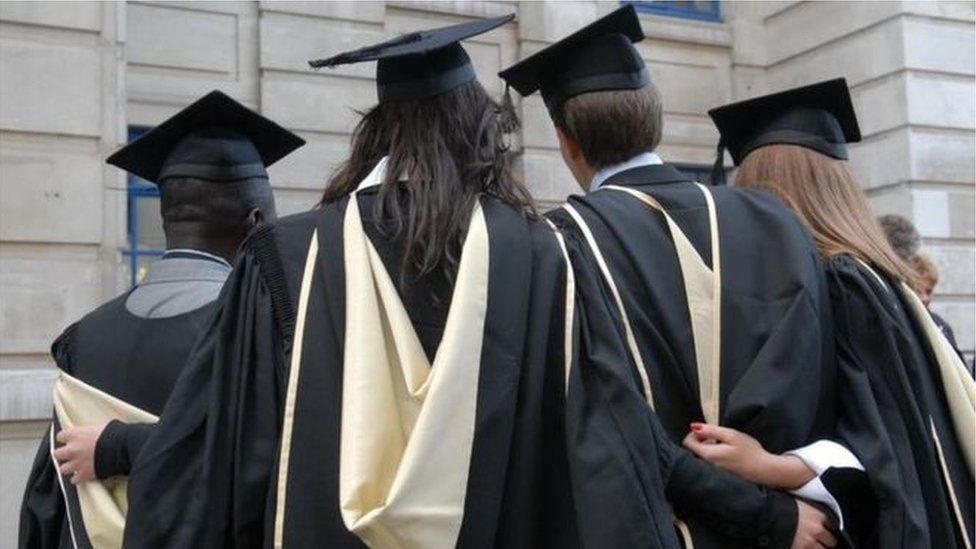 An NI-based party is the only UK or Ireland political organisation on a list of groups able to nominate members to panels to judge university research.
The Irish Republican Socialist Party (IRSP) is eligible to assess academic research as part of the Research Excellence Framework (REF).
It is on a list of more than 2,000 groups named as eligible to do so.
The party has close links to the Irish National Liberation Army (INLA), a republican paramilitary group.
The INLA is believed to have been responsible for more than 120 murders during the Troubles.
The university research framework is run by the Higher Education Funding Council for England (HEFCE), on behalf of the UK government and devolved administrations.
The HEFCE said, however, that other political parties were also free to nominate experts to assess academic research.
"If they or any other body were to nominate a research expert to be on a REF panel, that nomination would be judged on its merits and has no guarantee of being accepted," the funding council added.
The REF is the UK system for assessing the quality of research in higher education institutions.
It assesses and ranks research carried out by academics and university departments, judging how important it is.
The next assessment is due to be published in 2021, but the process is already under way.
Panels of experts are currently being recruited to assess areas like arts and humanities, life and physical sciences, or medicine and social sciences.
For instance, an expert from the British Medical Association (BMA) or Royal Pharmaceutical Society might be on a panel assessing health or medical research.
Panel members have to be "nominated by an organisation with a clear interest in publicly-funded research".
The IRSP is the only political party on a list of 2,154 such organisations published by the HEFCE.
The HEFCE said the list included organisations which have expressed an interest, or have been suggested as having potential interest, in nominating panel members.
"Its purpose is to help in our communication, and to help members of organisations see whether someone from that body has already made contact or that body has been suggested," a spokesperson said.
"Any association or organisation with an interest in the conduct, quality, funding or use of research, whether they are on this list or not, can nominate panel members for the REF."
"This includes political parties."
However, on the latest list of nominating bodies there are no other political parties listed, other than the IRSP.