Unicorn Group buys former Coca-Cola site in Lambeg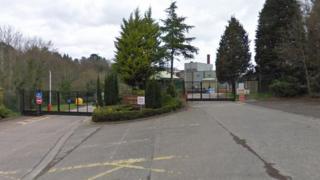 Unicorn Group, the Lisburn-based manufacturer, has bought the former Coca-Cola site in Lambeg.
Unicorn is a conglomerate with interests in medical and recycling bins, washroom products and floor tiles.
It plans to move its existing manufacturing sites in Lisburn and Markethill to the new location.
Coca-Cola left the 17.5-acre site in 2008, moving to a larger factory at Knockmore Hill.
Roger Pannell, the managing director of Unicorn Group, said: "We are rapidly out growing our existing facilities and the Lambeg site is an opportunity for us to have all our business production and administration in one location.
"This relocation has the added benefit of providing existing and new staff the opportunity to develop their careers within the expanded business."
The relocation will take place over the next six months as the site is redeveloped.
Unicorn Group employs 74 people across its three businesses.