Milltown cemetery: Second arson attack in days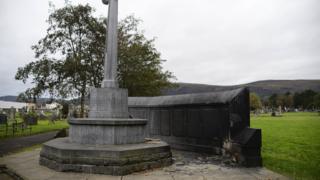 The PSNI has said it is investigating a second arson attack at Milltown Cemetery in west Belfast in just over a week.
The attack on Milltown War Memorial was reported on Monday morning.
In October, the front gates of the cemetery were damaged, after being set alight by youths.
Insp Daniel Kelly said the incident would cause "hurt to the local families and friends of those whose lives are remembered there".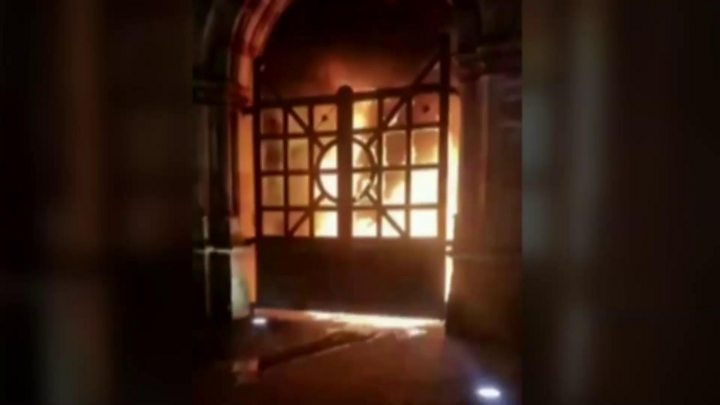 Sinn Féin West Belfast MP Paul Maskey said he "absolutely and unreservedly condemned" the attack.
"Unfortunately, there is a small group who persist in causing damage, destruction and upset in the cemetery.
"Such arson attacks, as we have seen in the past number of weeks are disgraceful, and need to stop," he said.
SDLP councillor Tim Attwood also condemned the incident as "appalling".
He said: "This attack is inexcusable especially as in a few days' time, people will gather across the island on Remembrance Sunday to remember those who died in war and reflect on our shared histories."