Lesley-Ann McCarragher: Men deny causing death of teen jogger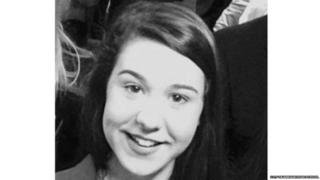 Two men have pleaded not guilty to causing the death of a 19-year-old woman by dangerous driving in April 2016.
Lesley-Anne McCarragher died after she was hit by a car as she was out jogging at Monaghan Road, Armagh.
Nathan Finn, 18, of Keady Road, Armagh, and Damien Paul McCann, 30, of Monaghan Road, Armagh, entered their pleas in court in Newry on Tuesday.
Mr Finn also denied driving without insurance or a licence.
He further denied charges of failing to stop following an accident and failing to report it.
The trial date has been set for 5 March 2018.