US technology firm Cayan creates 170 new jobs in NI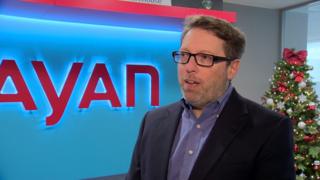 US technology firm Cayan is creating 170 new jobs in Northern Ireland.
It set up in Northern Ireland in 2013 and expects to employ 240 people here by 2019.
The new posts will be customer service roles based in Belfast. Invest NI said this investment will generate over £3.2m in annual salaries for the local economy.
Recruitment is already under way with just over 100 of the roles already in place.
Invest NI has offered Cayan £680,000 in employment grant support.
Chief Technology Officer of Cayan Paul Vienneau said: "Our Northern Ireland operation is incredibly significant to our overall business strategy with our Belfast development team consistently delivering product engineering excellence."
Invest NI's Executive Director of Business & Sector Development Jeremy Fitch said: "Cayan's decision to locate its primary customer services function in Belfast represents a major reinvestment for the company and demonstrates its confidence in Northern Ireland."