Gritter truck crashed into field while salting roads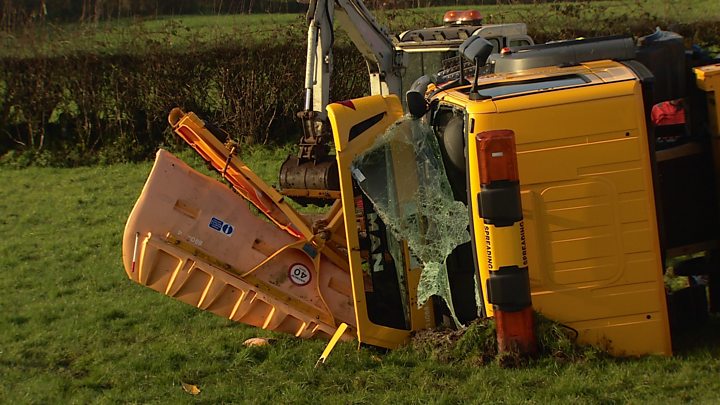 A gritter truck overturned on the Church Road in Ballynure in the early hours of Saturday morning.
The vehicle was salting roads in County Antrim when it crashed into an adjacent field.
The driver was uninjured and the road was closed for much of the day.
The police said that between 06:30 GMT and 08:30 GMT they received 16 reports of road traffic collisions in the Northern control area.
Country Antrim farmer, Ian Hill, told BBC News NI that Church Road is notorious for snow, frost and ice.
"We get frost here right up to May, and the road was like a bottle," he added.
"It is like Jack Frost arrived and there is black ice everywhere."