Arts review 2017: Culture centre stage in political dramas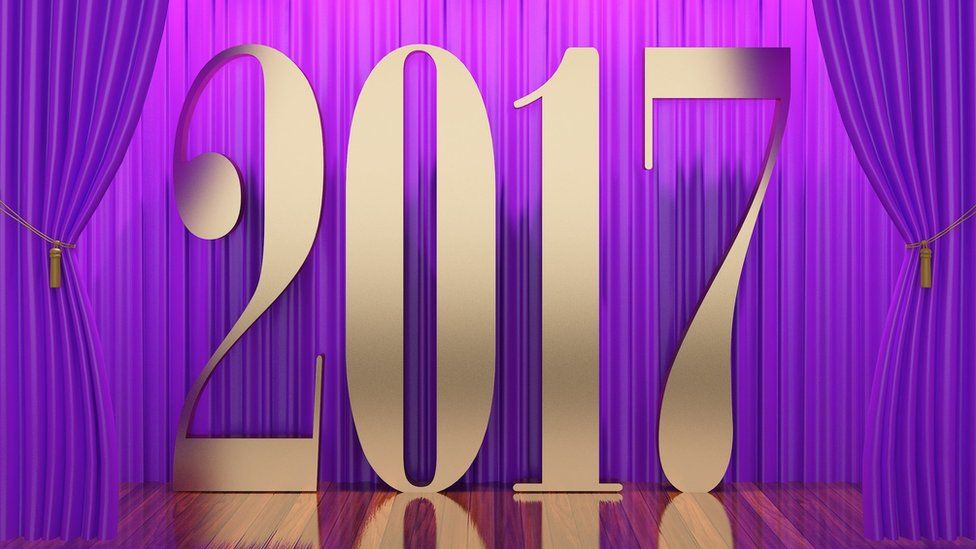 2017 was a year when culture, rather than the arts as such, was centre stage after the collapse of the Stormont executive.
But Belfast, Londonderry and Strabane's bid to become European Capital of Culture 2023 also turned into a drama.
Meanwhile, elements of Northern Ireland's recent past were represented on the big screen.
And there was important recognition for two of our poets, as well as more success in London's theatreland for a young local actor.
Mr Givan subsequently reversed his decision, but that sparked renewed calls for an Irish language act from members of the Irish-language community.
In response to those demands, the Democratic Unionist Party (DUP) was understood to want more formal protection for Ulster-Scots as part of any language legislation.
The cultural and linguistic circle could not be squared at Stormont.
By that stage, Belfast, Derry and Strabane's attempt to become European Capital of Culture 2023 had been launched.
The UK government said that the title was "part of our plan for a dynamic, outward-looking and global Britain" post-Brexit.
However, the Department for Culture, Media and Sport had warned bidders that the contest "may be subject to the outcome of those exit negotiations".
That warning came to pass in November when the European Commission ruled that a UK city would not be given the 2023 title due to Brexit.
As the year ended, the five UK cities were trying to persuade the commission to change its mind.
That battle will continue in 2018, but the chances of success look slim.
Meanwhile, Superman joined Game of Thrones in Northern Ireland.
The complex on the north foreshore of Belfast Lough opened in June.
Written by Bangor screenwriter Colin Bateman, it starred Timothy Spall and Paisley and Colm Meaney as McGuinness.
It was followed on to the big screen in the autumn by Maze, a film about the 1983 jailbreak.
A prison officer died and two were injured in the escape by 38 IRA prisoners.
The film captured the events through the eyes of the late IRA leader Larry Marley and a prison officer in the jail.
One of our stage actors made national headlines in April when he won a prestigious Olivier award.
Boyle is a former pupil of De La Salle College and St Louise's Comprehensive in Belfast and his rise to stardom has been meteoric.
Playcraft Live was performed at the Playhouse Theatre and streamed online in October.
Another leading theatre and arts venue, however, found itself in financial trouble as the year drew to a close.
The MAC has also requested more than half a million pounds of extra funding from the city council and the Arts Council.
Meetings to secure its immediate future are due to be held early in the new year, but with potentially significant cuts coming to the Department of Communities budget it may not be the only arts organisation approaching 2018 with money worries.
On a happier note, there were global garlands in 2017 for two of Northern Ireland's leading poets.
Sinead Morrissey won the Forward Prize for poetry for her collection On Balance in September, while Paul Muldoon was awarded the Queen's Gold Medal for Poetry just before Christmas.
A happy end to a sometimes turbulent year.