Praise after Portstewart fire rescue effort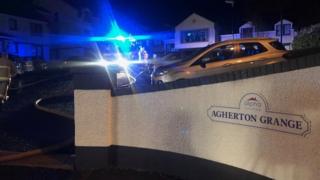 Residents are expected to return to a sheltered accommodation complex in County Londonderry later on Wednesday after a fire.
Firefighters tackled the blaze in Portstewart on Tuesday night.
One wing of the fold on the Mill Road was affected. A man who was rescued is in a stable condition in hospital.
About 30 residents were evacuated from the fold to a local Presbyterian church hall, but some have also been taken to stay with relatives.
Cameron Watt, chief executive of Alpha Housing which runs the complex, said he hoped and expected that most residents would be able to return to their flats later.
"We have electricity but we don't have gas. We're not sure whether we'll be able to restore gas so we're just working with the contractors and the utility companies to ensure that almost all tenants can get back into their homes today."
He said that it was not yet known how the fire started but that the fire service had begun an investigation.
"It appears that the evacuation worked well," he said.
"It does seem that quite a severe fire was contained effectively and in accordance with our policies and procedures."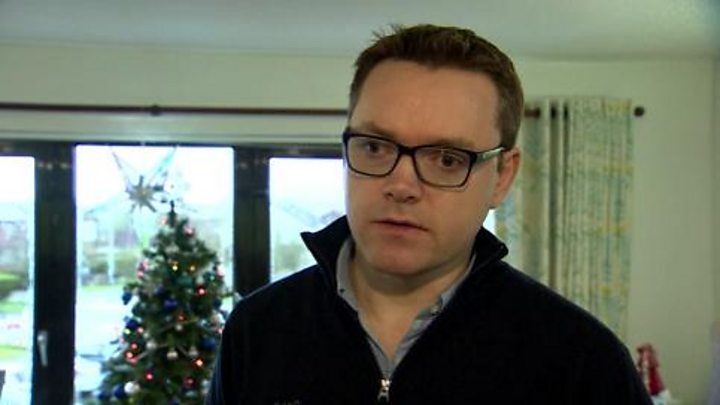 Some relatives of those in the complex praised the quick actions of the emergency services.
David Gilmour said two police officers carried his 87-year-old mother down the stairs.
"If it hadn't been for the skill of those emergency services and indeed the staff in Agherton Grange, things could have been different and it could have been a very sad end to Christmas for us all."
The fire was reported at 19:35 GMT on Tuesday evening.
Six fire appliances and 32 fire fighters attended the scene.
Northern Ireland Fire Service Group Commander Tom Morrow said fire crews were alerted by an automatic fire alarm.
He said firefighters rescued one man from the flat affected by the fire.
A neighbour of the fold, Eric Leslie, said local people opened the church hall to help the residents and that most of the elderly people were able to walk to the hall.
"This is what you do when you see people in need... you just do it automatically," he said.
Presbyterian minister Rev Richard Gregg said local people have been providing hot drinks and food to the residents as well as blankets.
"It was wonderful to see everyone helping out and going beyond what would be expected of them," he said.