Facebook pays costs in naked photo settlement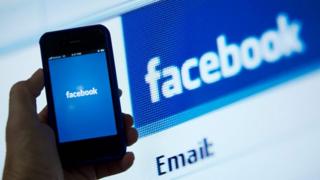 A 14-year-old girl who sued Facebook after a man allegedly posted a naked photo of her on the website has settled the landmark legal action out of court.
Facebook will pay the Northern Ireland teenager's legal costs, under the terms of the settlement which a court heard was the first of its kind in the world.
The photo was allegedly posted on a so-called "shame" page on Facebook several times between 2014 and 2016.
In earlier court hearings, the girl's legal team likened it to child abuse.
She sued Facebook for damages, alleging misuse of private information, negligence and breach of the Data Protection Act.
Confidential settlement
Her lawyers argued that the social network had the power to block any republication of her photograph by using a DNA process to identify the image.
The girl also sued the man who allegedly posted her photo, claiming it was obtained through blackmail.
Following out-of-court negotiations, she agreed to a confidential settlement with Facebook, which included her legal costs.
At the High Court in Belfast on Tuesday, her barrister told the judge: "I'm very happy to be able to inform Your Lordship that the case has been settled."
Failed attempt
In September 2016, Facebook tried to have the court action dismissed at a preliminary stage.
That previous court hearing was told that the company always responds to any reported breaches and the girl's picture was taken down as soon as notification was received.
However, it failed in the attempt to have the case thrown out.
Five days had been set aside for a civil trial, but Facebook settled the case in advance of the contest.