Oliver McAfee: Worries over missing NI cyclist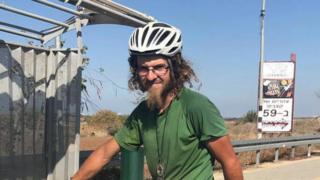 The family and friends of a Northern Ireland man missing in Israel say they are "very worried" about him.
Israeli police and rescue teams are searching for Oliver McAfee, from Dromore, County Down, who was last seen on 21 November.
The "real free spirit" had been cycling on the Israel National Trail near the desert city of Mitzpe Ramon.
Mr McAfee, 29, who lived in Essex, had given up his gardening job in April to cycle across Europe.
His friend Mark Fletcher said he had stopped replying to messages at the start of November and they reported him missing.
"Myself and his brother Matthew have been working together, we've contacted the foreign office and they informed us that Ollie was still in Israel, so from that point on we contacted the British police and Northern Ireland police and reported him missing," he said.
"We've been working with and liaising closely with the Israeli search and rescue teams to try and locate Ollie."
'Big heart'
Tourists found his wallet, keys and a tablet computer on the trail and handed them in to police, prompting a search that is ongoing after 11 days.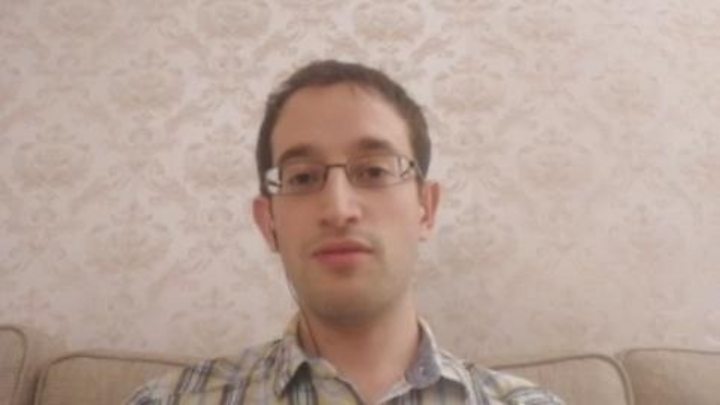 Mr Fletcher said Mr McAfee was a "real free spirit".
"He's a really gentle guy, quite shy but a lovely guy with a big heart.
"He made the decision to go, leave where he was living and cycle across Europe to try and get in touch with himself again and find God.
"I believe he wanted to visit Israel, the holy land, to continue that journey and continue that exploration."
'Home safe'
Mr Fletcher has helped launch a Facebook page to try and find Mr McAfee.
"We haven't heard anything or had any idea of his whereabouts so we're really worried about where he is and hoping that somebody out there knows and sees this and has some information," he said.
"I've been in regular contact with his brother Matthew and his cousin Rob and we've been working together on social media, spreading the word and sharing the information coming out of Israel.
"I think like us, and all his friends here in Essex, we're all just really worried about him. We just want to see him come home safe."