Renewables company fined for fish kill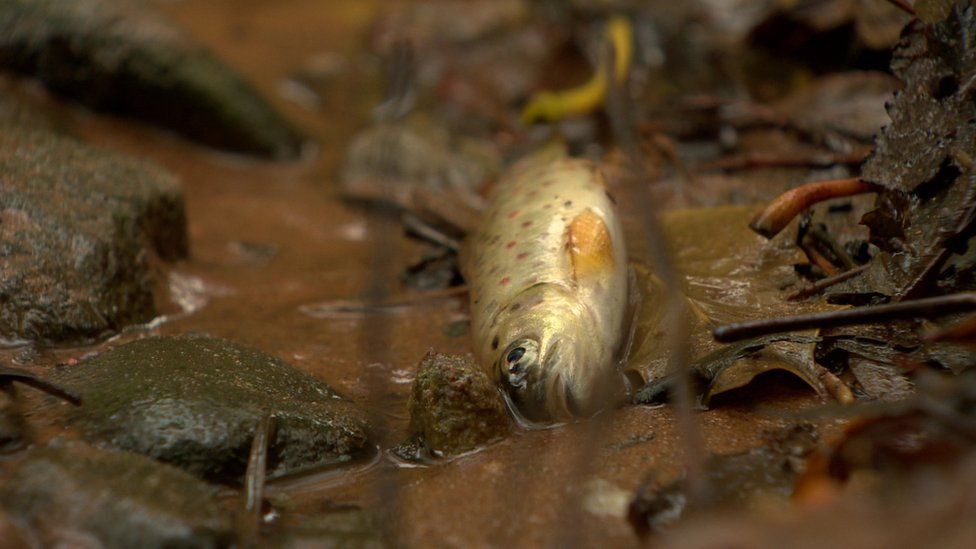 A company which ran an unauthorised anaerobic digester that caused a fish kill in a a tributary of an important salmon river has been fined £1,600.
J&A Renewables allowed slurry from its digester to get into the Altnagoan River near Draperstown in November 2016.
It is a tributary of the Moyola, one of Northern Ireland's most important salmon and trout rivers.
An investigation discovered that the plant was unauthorised.
Inspectors found there had been no application or authorisation to run a digester on the site at Gortnaskea Road.
The proper waste management licence was not in place.
The company feeds slurry and silage into its AD plant to produce a biogas which is burned to make electricity
It was fined £1,600 and ordered to pay £1,800 in compensation costs for the resultant fish kill.
Magherafelt Magistrates Court was told an inspector acting on behalf of the Northern Ireland Environment Agency had seen pollution downstream of the site, which caused the river to turn green in colour.
The inspector entered and found slurry coming out of a pipe at the rear of the digester and flowing down a lagoon embankment into the river.
The inspector found a number of dead brown trout.
At the time, the Moyola Angling Club described the incident as a major blow to its efforts to attract salmon and trout back to the Altagoan River.
The pollution would have a significant impact on spawning fish, it added.