Government 'must protect' Bombardier in NI, MPs say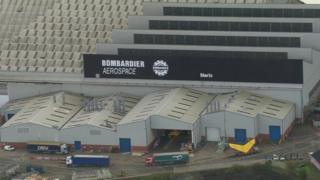 A report by MPs says Boeing's actions in bringing a trade case against Bombardier should be considered when it next bids for government contracts.
Bombardier won a landmark case in the US, overturning a decision to impose huge tariffs on imports of its C-Series planes, partly built in the UK.
It followed a ruling by the US Commerce Department that the UK and Canada had given it unfair subsidies.
MPs say pressure must be maintained on Boeing.
Boeing has yet to decide whether to appeal its defeat at the US International Trade Commission last month.
The ruling overturned huge penalty tariffs about to be imposed on US imports of Bombardier's C-Series planes, risking jobs in Belfast.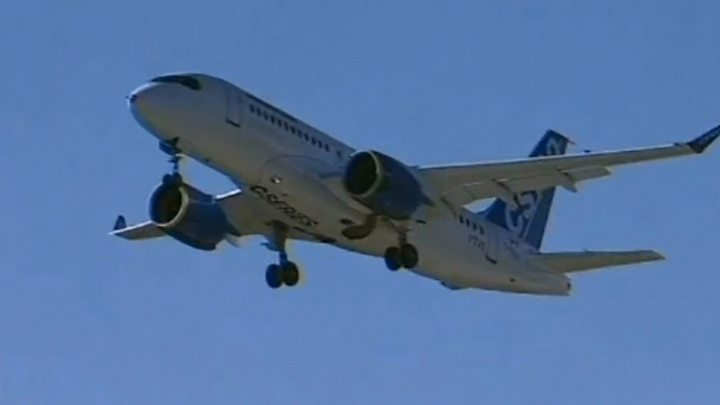 The Northern Ireland Affairs Committee says the government must continue to protect Bombardier's Northern Ireland operations from punitive action.
In a report, the committee says existing government contracts with Boeing should be reviewed and past behaviour taken into account when bidding takes place for future contracts.
Committee Chair, Dr Andrew Murrison, said the government must ensure that UK based businesses are "watertight" against similar action in the future.
"It's such a relief for workers and the Northern Ireland economy but we are left wondering about the needless damage Boeing's flimsy claims might have caused.
"When spurious complaints like Boeing's can mean months of uncertainty for UK workers, the government must be robust."
He added that multinational companies should "expect a frosty reception" if they engage in action that harms the UK economy.