UK languages report omits Irish and Ulster-Scots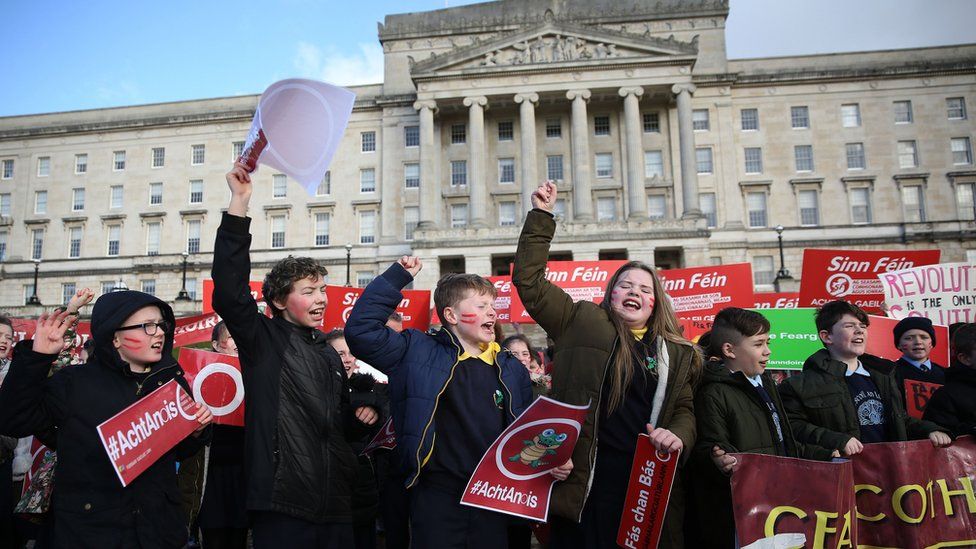 The UK government has failed to provide any information on how Irish and Ulster-Scots are being promoted and protected to the Council of Europe.
Under the European Charter for Regional and Minority Languages it is meant to provide information every four years.
But the UK's 90-page submission only includes details on Scots, Scottish Gaelic, Welsh, Manx and Cornish.
The absence of any information on Northern Ireland was due to the stalemate at Stormont.
The Northern Ireland Executive was strongly criticised by the Council of Europe for not providing information at that time.
The council is a human rights organisation with 47 member states.
The UK's 2018 submission, which has just been published, includes information on how the devolved governments are promoting and protecting languages.
How minority languages are being taught in schools
How widely they are spoken
How they are reflected in the media and broadcasting
How governments are promoting their use in public services
The devolved governments in Scotland and Wales provided detailed information for the report, as did the Isle of Man government and the UK government in respect of Cornwall.
However, there was no information at all about the use of the Irish and Ulster-Scots languages in Northern Ireland.
Stormont's Department for Communities (DfC) is responsible for collecting the relevant information in Northern Ireland to send to the Foreign and Commonwealth Office (FCO), who are responsible for the UK's submission on languages to the Council of Europe.
In a statement to BBC News NI, DfC said: "The periodic input in respect of Northern Ireland under the charter would have required the approval of the executive."
"This could not be obtained last year in the absence of a functioning executive."