Sex workers' rights campaigner Laura Lee dies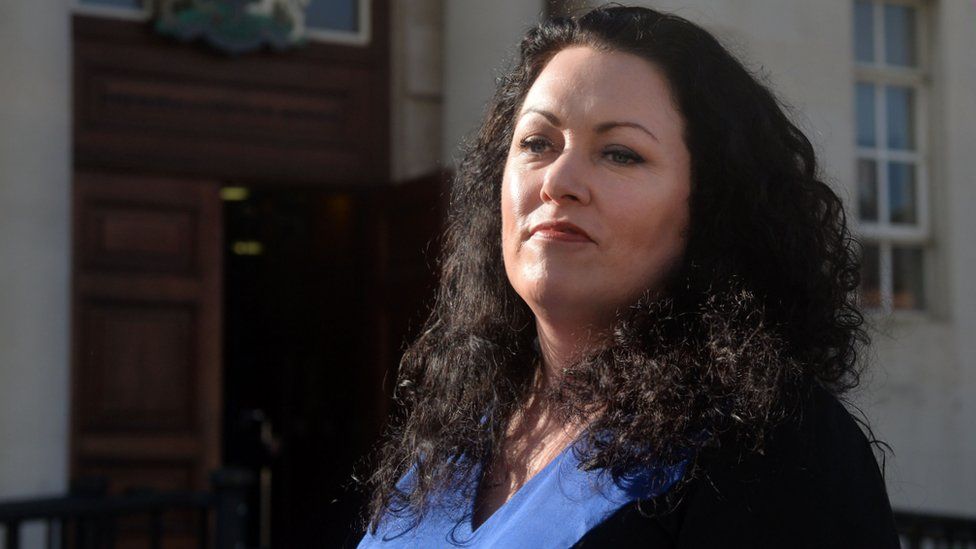 Laura Lee, who campaigned to change the law on paying for sex in Northern Ireland, has died, aged 39.
Her daughter said she died on Wednesday.
Ms Lee, who lived in Glasgow, was best known as an advocate for sex workers' rights and had worked in the sex industry for 24 years.
Her solicitor Ciaran Moynagh, described her as a "fearless human rights advocate" and said his team were "committed to continuing her work".
Her daughter posted a message to her mother's Twitter account confirming her death: "She asked me to let you all know that she was so grateful for everyone's support.
"I ask you to continue all of your amazing work in her honour. I'm so proud of all my mum accomplished in her tragically short life."
Her family has asked for privacy.
Green Party MLA Clare Bailey also paid tribute to Ms Lee, saying she was a "tireless and formidable activist who stood up for her fellow sex workers and fought hard to protect them from the dangers that this new law posed to them".
"Laura Lee gave powerful evidence to MLAs of the negative consequences of Lord Morrow's Bill on the criminalisation of prostitution, arguing that it would drive sex work underground and leave sex workers in more dangerous and precarious circumstances.
"She was an admirable advocate for human rights who refused to allow her voice to be silenced. I would send my deepest condolences to her family," the South Belfast MLA added.
Laura Lee was born in Dublin but moved to Scotland and lived in Glasgow.
Northern Ireland is currently the only UK region to make the purchase of sex a criminal offence.
A judge ruled that Laura Lee had established an arguable case that amendments to the Human Trafficking and Exploitation Act breach her human rights to privacy and freedom from discrimination.