Carl Frampton takes court case against Barry McGuigan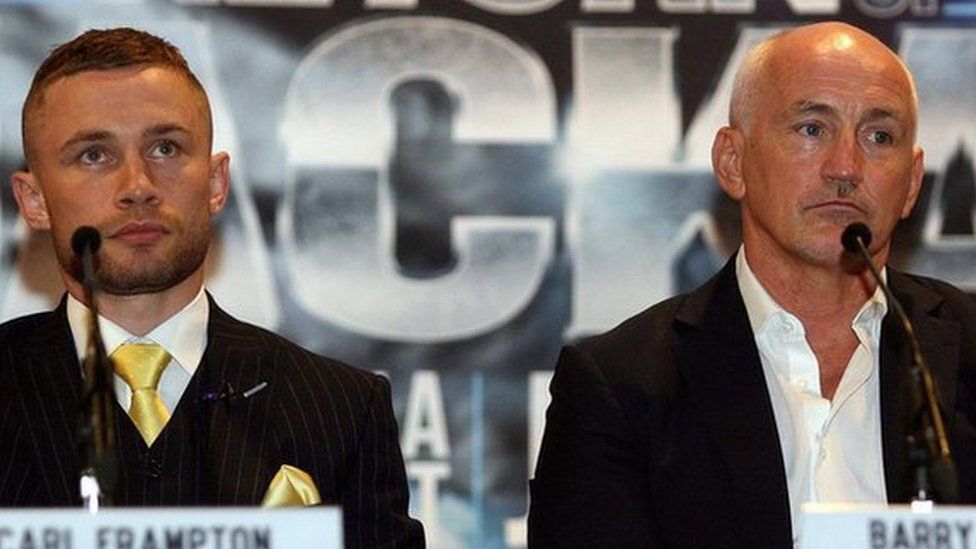 Boxer Carl Frampton is taking a court case against his ex-manager, Barry McGuigan, in a dispute connected to money made during his previous fights.
He has lodged a High Court writ against Mr McGuigan, his wife Sandra McGuigan and Cyclone Promotions (UK) Ltd.
The writ forms the basis of the boxer's counter-claim to proceedings brought against him by Cyclone Promotions.
Cyclone Promotions' case is being dealt with at the High Court in London while Mr Frampton lodged his High Court writ in Northern Ireland.
A preliminary hearing in Belfast on Friday, to decide the proper jurisdiction for the boxer's claim, has been adjourned.
In November, it emerged that Mr Frampton was facing legal action from Cyclone Promotions over an alleged breach of contract.
A counter-claim lawsuit has now been brought by the boxer against Barry and Sanda McGuigan, as directors in the now dissolved Cyclone Promotions (UK) Ltd, and another company set up in the same name.
The writ refers to contracts for Frampton's fights in Northern Ireland, England and the United States.
However, before the case can be heard, a decision is to be made on whether the case should be heard by a court in Belfast or London.
Those arguments are expected to be heard later this month.
The 30-year-old boxer, originally from Tiger's Bay in Belfast, is now working with promoter Frank Warren.