Strong growth in NI trade with Republic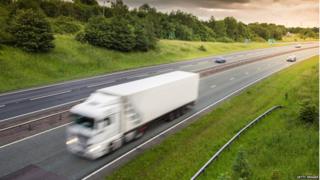 Trade between Northern Ireland and the Republic of Ireland grew strongly in 2017, official figures suggest.
Data compiled by Ireland's Central Statistics Office shows that imports of goods from Northern Ireland increased by 17% to just under 1.3bn euros.
Exports from the Republic to Northern Ireland were up by 18% to just under 2bn euros.
Trade between the Republic and Great Britain also grew strongly with imports up 10% and exports up 8%.
The increase in exports to GB was mainly due to food and chemicals and related products.
The biggest rises in imports from GB related to fuels and chemical products.